Mindfulness-Based Creativity – Painting w/ Nature Elements w/ artist Maya Sozer
March 26, 2022 @ 10:00 am - 12:00 pm
$55.00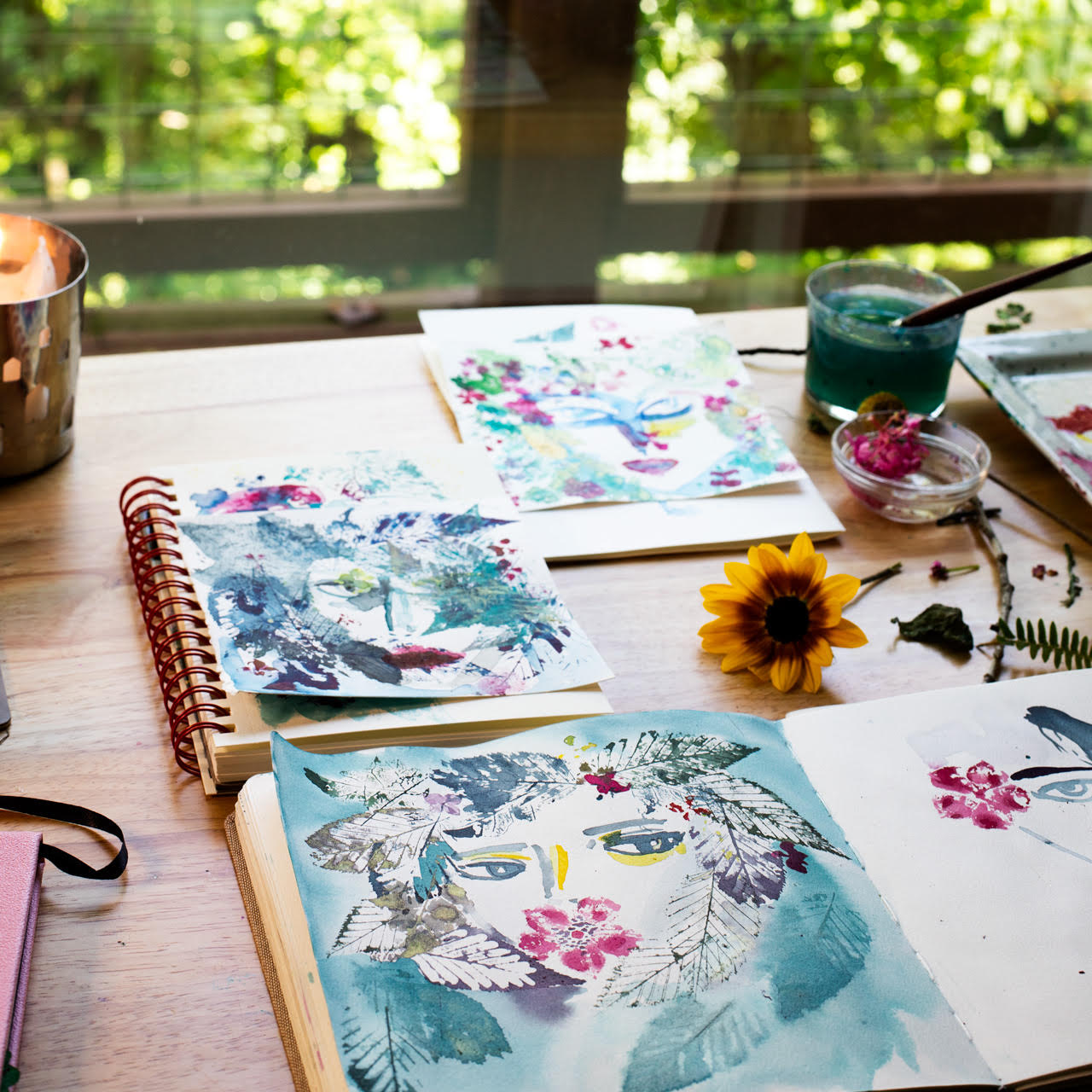 Saturday, March 26 at 10:00 – 12:00
$55.00
Mindfulness based creativity helps with deep relaxation and stress relief, and finding inner strength and inner guidance.This is one of the most powerful self-awareness tools!
Using nature elements in paintings is a playful experience. Let's get together for a relaxed, creative session of self-care, self-discovery and stress relief. We will use mindfulness meditation techniques to focus on being in the present, and improve our emotional well-being through self-expression.
There are no expectations of outcome, and no skills or experience are required. This will be a low-key, peaceful, no-pressure, guided mindful session.
Please feel free to bring elements from nature. (Leaves, flowers, petals, nuts, seeds, stems, etc.) all tools and supplies are provided.
Related Events