Mini Quilts with Deanna Lynch
February 15, 2020 @ 10:00 am - 4:00 pm
$100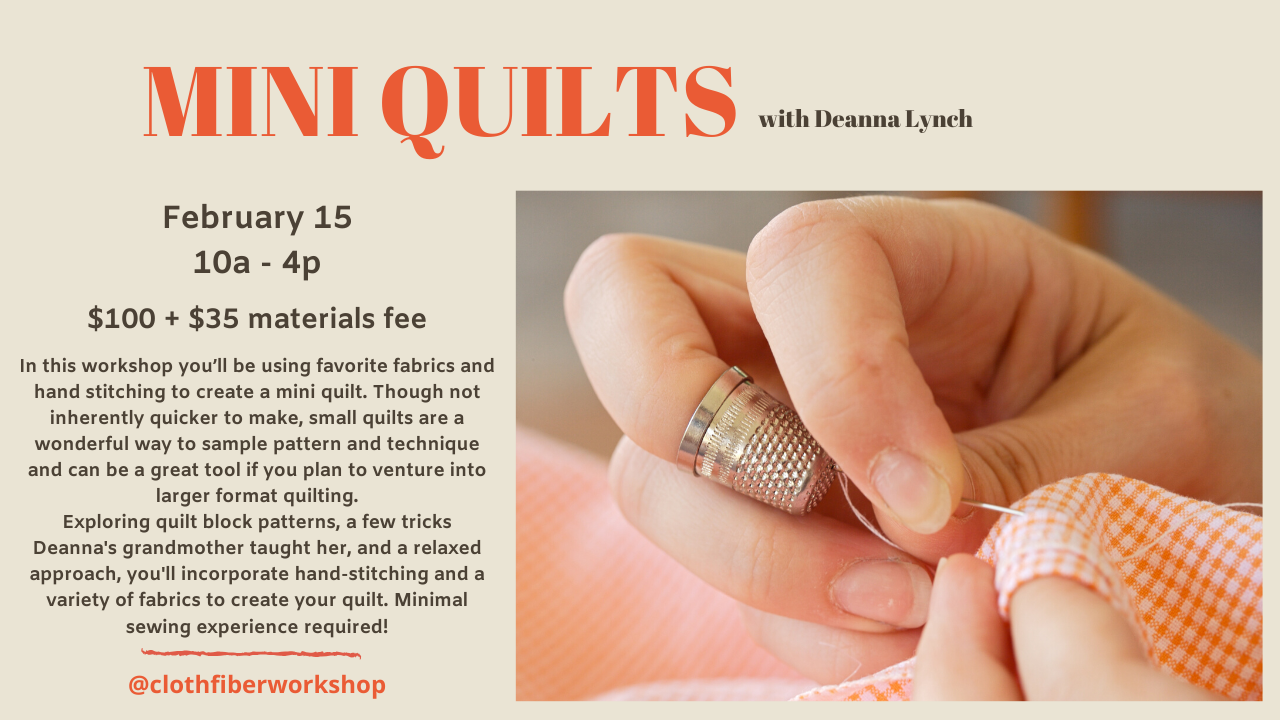 In this workshop you'll be using favorite fabrics and hand stitching to create a mini quilt. Though not inherently quicker to make, small quilts are a wonderful way to sample pattern and technique and can be a great tool if you plan to venture into larger format quilting.
Exploring quilt block patterns, a few tricks Deanna's grandmother taught her, and a relaxed approach, you'll incorporate hand-stitching and a variety of fabrics to create your quilt. Minimal sewing experience required!
$100 + $35 materials fee
we'll have plenty of fabric on hand but feel free to bring your stash!
***in the event of inclement weather our make up day will be 2/25***
Related Events