Mixed Media Collage Minis with local artist Katie Gebely
December 9, 2022 @ 5:00 pm - 8:00 pm
$65.00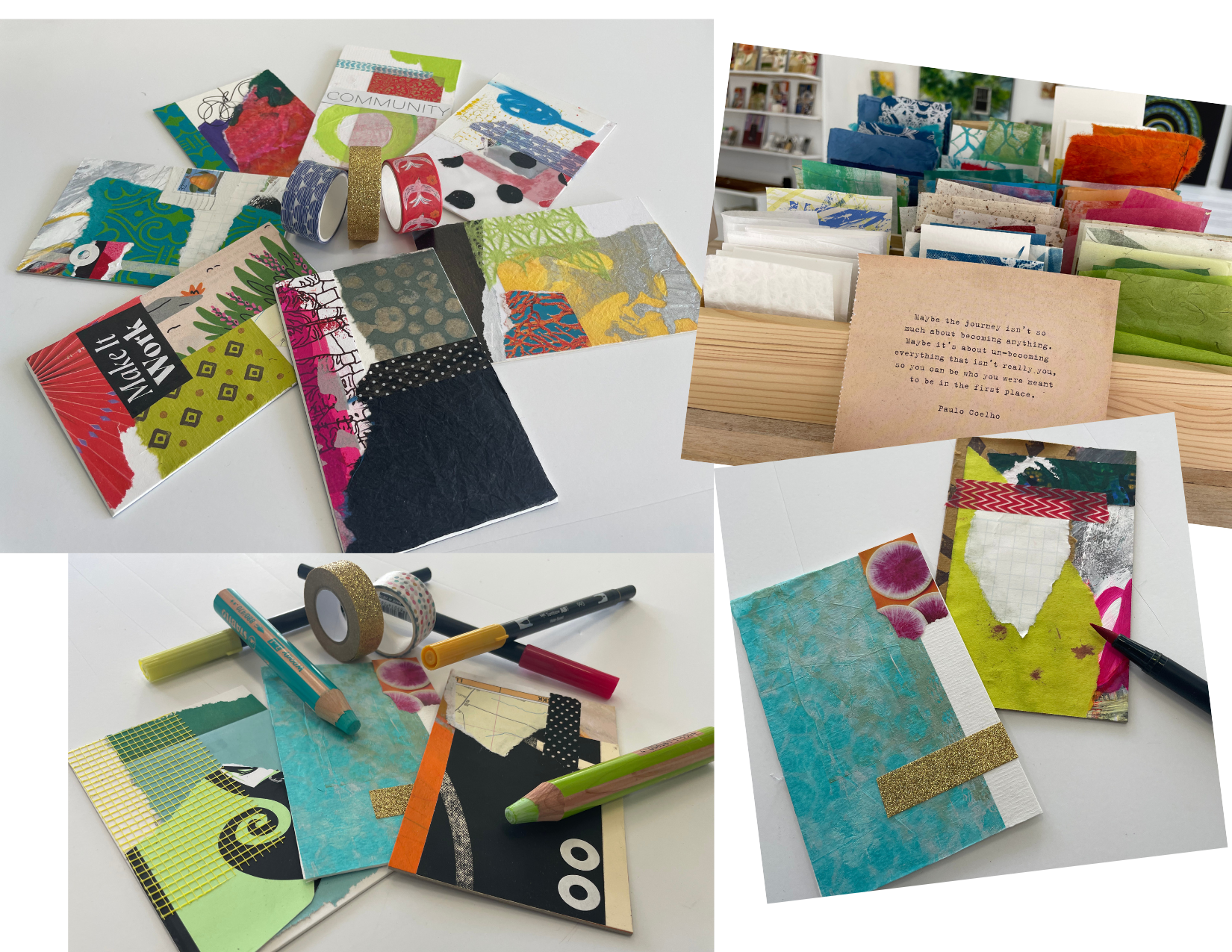 A perfect class leading up to the holidays! Come create a stack of mini collages you can use as gifts and/ or creative inspiration for your future projects.
If you've come across Katie's art, you know how playful, colorful and inspiring these collage pieces are! In this class, Katie will invite you to explore on both small and medium sized backgrounds (sturdy matte boards) using mixed media materials that you're drawn to. How can textural materials (like plastic mesh) relate to colorful papers, markers, wash tapes , patterns from stamps & stencils? The sky's the limit and your curiosity is the vehicle!
Katie will guide you with different ways to explore with materials to open up possibilities such as layering techniques, building up backgrounds, using words and letters & playing with various tools to create different types of mark-making. You'll have larger boards you can cut down to create a stack of minis as well as mini backgrounds you begin with, that invite you to dive in & play!
Materials included. No experience needed. You'll also have the choice of nice mini- envelopes or magnets to adhere to your creations if you'd like to use them as gifts.
Come join us for this fun evening of community & creativity and create a playful collage stack unique to you!
Related Events