Mixed Media Mementos ~ Triptych Minis with Artist Miranda Wildman
June 30, 2023 @ 5:00 pm - 8:00 pm
$75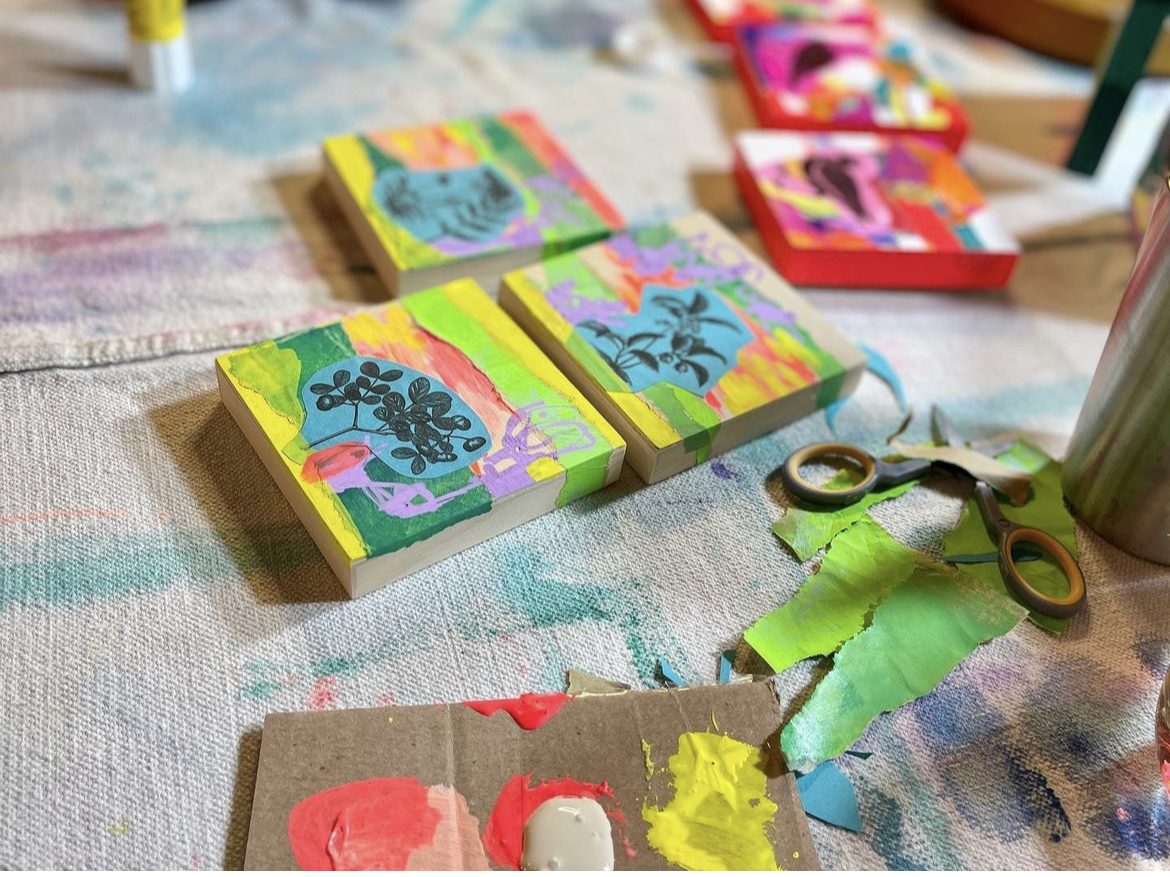 Come join us for a fun and colorful Friday of community, creativity and play! In this class, you will learn how to create mixed media mementos on wood blocks that can be shared as a gift or cherished as a memory.
Miranda will gently guide you in the use of materials such as paint, water soluble crayons, markers, hand-painted paper, gold leaf, and bright, royalty free images of flora and fauna to complete three tiny works of art ready to display. With a curated collection of colors that Miranda uses in her studio we will have the confidence to dive right into art making and during this workshop there will be an emphasis on play and exploration of texture, shape and color without worry about the outcome.
No art experience needed. All materials are included.
Related Events