OPEN STUDIO: COLORPLAY with Droppers, Inks, Brushes & Pens
September 3, 2022 @ 1:00 pm - 3:00 pm
$25.00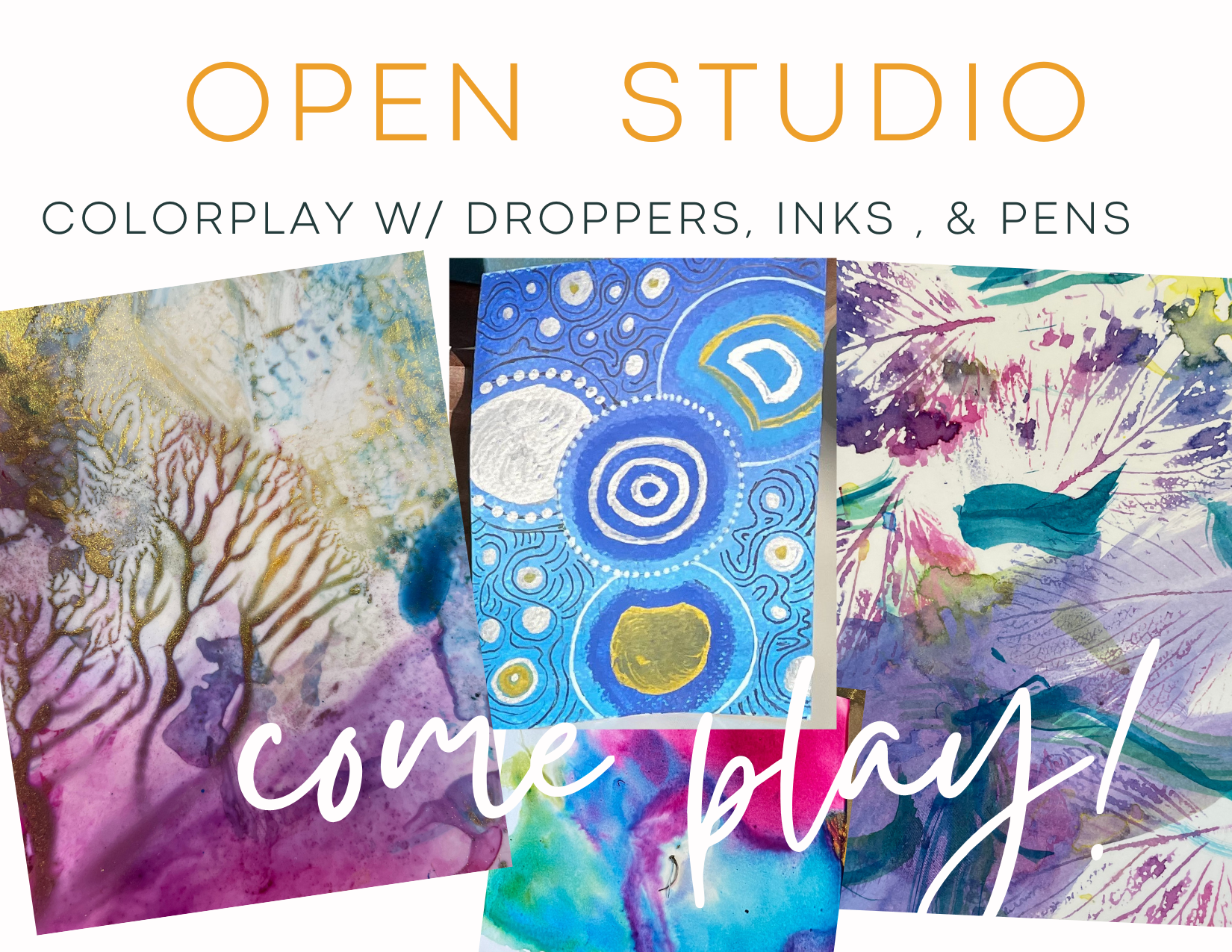 Join us this Saturday for creative play using vibrant inks, droppers & paint brushes in unexpected ways. Let your imagination loose while you play! What shapes and images will emerge when your vibrant inks meet the paper? Watch as they appear and take shape. What forms do you notice? How will your eye spot familiar landscapes, nature elements, imaginary creatures? … Use your pens to being them to life , adding accents and outlining what your eye notices.
This listing is for the adult rate.
See website for accompanied child/ teen rates.
Related Events