Operation Gather: Military & Veterans 2-hour Flame Shop Class
March 9, 2020 @ 6:00 pm - 8:00 pm
Free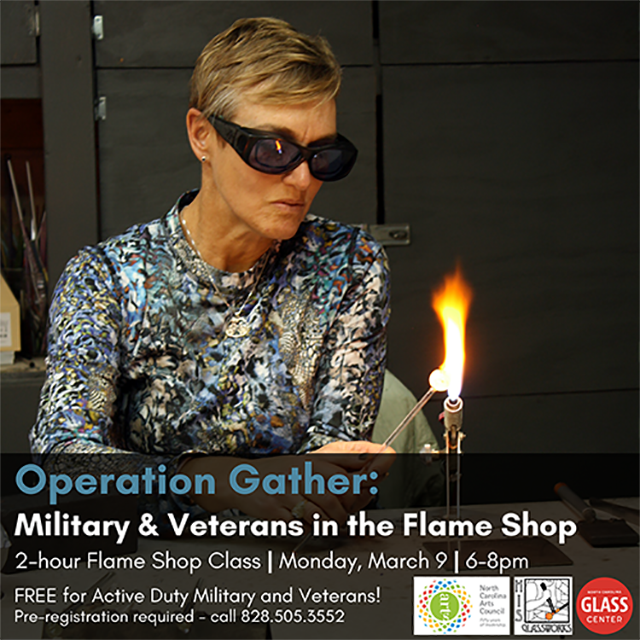 North Carolina Glass Center is inviting Veterans and Active Service Members to take a class for FREE as part of our newly launched Operation Gather program! The act of flameworking helps improve cognition, social interaction, physical dexterity, teamwork, and confidence. Our intention is to help those who have sacrificed so much for others find a means of coping with stress by offering them a creative outlet that allows for expressing oneself in a positive way.
Participants will learn how to safely use a table top torch to melt and form glass using a variety of metal and graphite tools to shape the molten material into one of a kind glass works. Pre-registration required – call 828.505.3552 to register.
Operation Gather is generously supported by the North Carolina Arts Council, a division of the Department of Natural and Cultural Resources, and HIS Glassworks.
Related Events