Painting Elephants with Dee!
May 14, 2022 @ 12:00 pm - 4:00 pm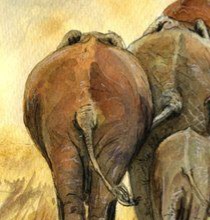 Elephants speak to me. They have such a strong sense of family, of community. I love to capture the wisdom in their eyes, the majesty in how they carry themselves. Stop by and see what I mean!
Related Events