PEN AND INK PET PORTRAITS Mini-Workshop with James Cassara
February 11, 2023 @ 1:00 pm - 4:30 pm
$125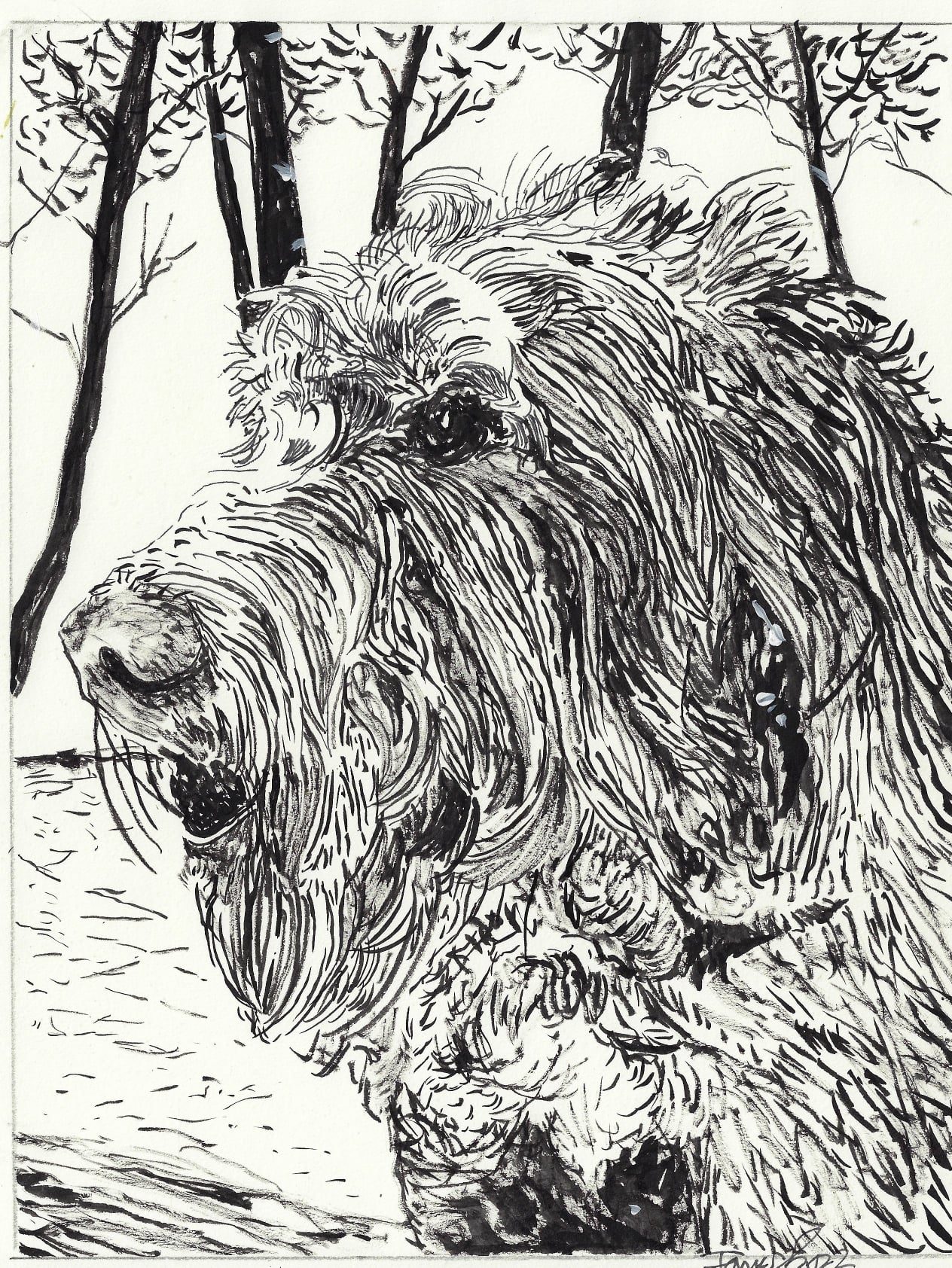 Saturday, February 11th (1PM to 4:30PM ET) 2023 – $125 includes all materials as well as supplies to take home!
THE INCLEMENT WEATHER MAKEUP DATE FOR THIS CLASS IS TUESDAY, FEBRUARY 21st. PLEASE ENSURE YOU KEEP THIS DATE FREE BEFORE REGISTERING.
Looking to create a unique keepsake of that special companion? This is the ideal place to start. Working from photographs we'll learn how to create textures and shading that will capture the nuance of pet portraiture.
While some basic drawing skills are a plus this class will focus on the qualities of pen and ink, allowing even the beginner to draw their favorite pet.
Important: While all materials will be provided (and each participant will take home both their drawing AND A drawing pen and extra sheet of illustration board) it is strongly recommended that you provide a clean 8″ by 10″ (or close) black and white print of the photo you wish to work from. You can even email a photo to me prior to the class and I'll proportion it and print it out for you. Head shots are best but full body pictures can also work. For those who don't own pets and simply want to learn how to draw animals some stock photos will be provided.
It'll be quick paced, engaging, exploratory, and most importantly, fun!
James Cassara has more than 35 years experience as an art teacher with Asheville City Schools, as well as having taught countless private and small group lessons. After years of painting in oil, watercolor, and gouache (which he still does) James has rediscovered his early love affair with pen and ink.
Related Events