Plant Club Pop-up at Art Garden
June 18, 2022 @ 11:00 am - 4:00 pm
Free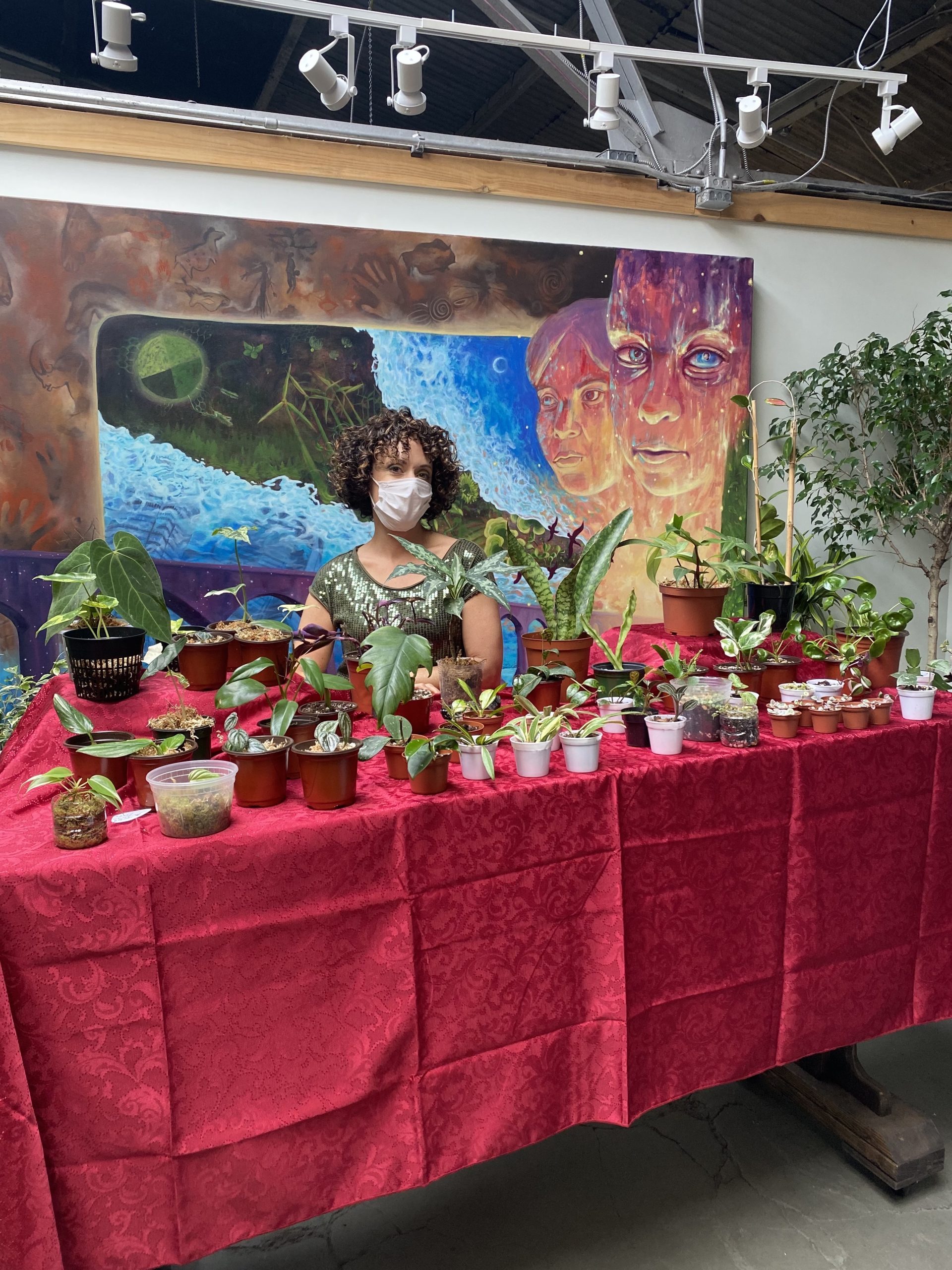 Plant and plant goods pop-up sale featuring 10+ local vendors on the third Saturday of each month.
Come enjoy the Canopy Gallery and check out local growers and makers of all things plantie: from rare tropicals to native medicinals, handmade pots and trellises to botanical watercolor paintings, cut flower bouquets to herbal salves and teas…. (emphasis on rare tropicals. )
March Vendors:
Renell Rawley, Magoo's Totally Legit Plants – houseplants galore
Paige Mansperger, New Leaf – Common and Rare, the perfect plant for all the planty people!
Monica Antonazzo, The Artful Plant – rare and variegated varieties of tropical plants.
Bethany Dixon, Flora+Root – handmade moss poles and trellises.
Kate Scott, Kushti Bok – decorative planters and resin art
Jamie Idarola, Beehive 95 Designs – Houseplant illustrations, coloring books, jewelry, and more
Annie Kyla Bee, Annie's Planties – uncommon and hard-to-find plants, original plant art and jewelry, plant accessories
Featured Vendors rotate each month – reach out if you'd like to learn about getting on the schedule!
cover photo: Monica Antonazzo, The Artful Plant, set up at a previous Plant Club in the Canopy Gallery
Related Events