PLAYDATE: Introduction to Zine-Making w/ local artist Katie Gebely
September 30, 2022 @ 5:00 pm - 8:00 pm
$45.00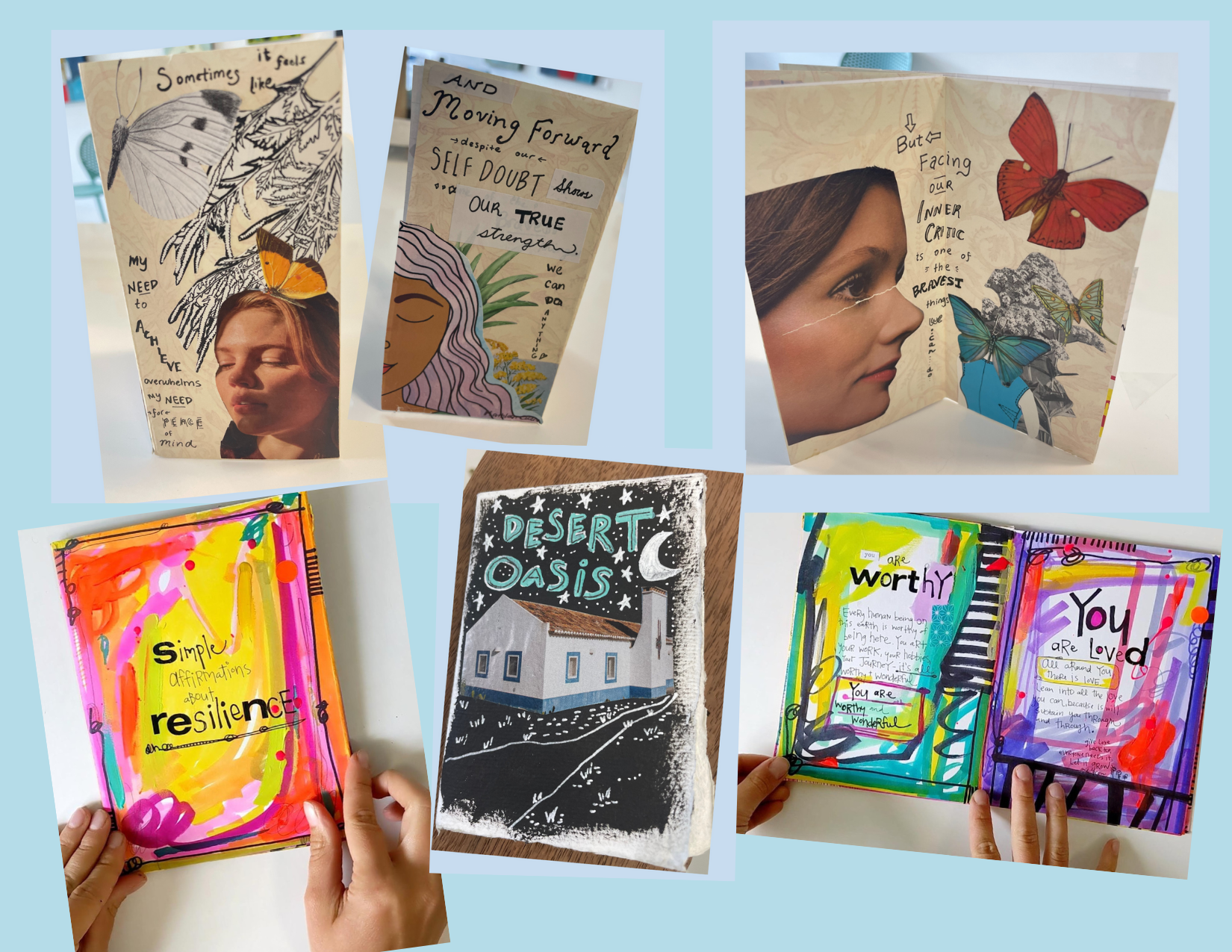 Join us for this fun Friday evening of community and creativity to learn the art of zine-making w/ local artist Katie Gebely! You'll learn how to create these wonderful small booklets created from folded paper designs, adding colors, textures, words etc. to create your own unique zine! Using mixed- media materials such as fine-tip pens, artist markers, collage papers, magazine pages, words, paints and more, Katie will invite you to dive into the creative process.
This month's invitation will be centered around the idea of "COMMUNITY" and what that means to you at this moment in time.
Bring a friend or meet a new one!
No experience needed. Materials are included. Come Play!
Related Events