POINT OF VIEW: AN EXPLORATION IN DESIGN AND STYLE with Miriam Hughes
May 18, 2023 @ 10:00 am - 3:00 pm
$145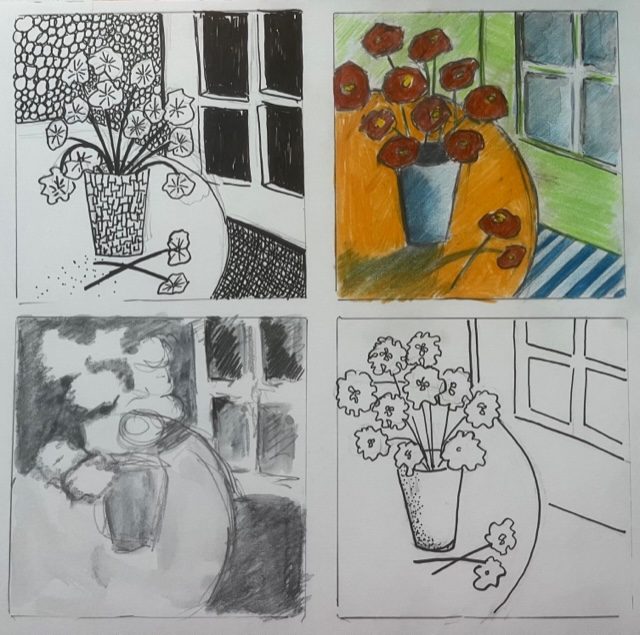 Thursday May 18th – 10PM to 3PM – $145 includes all materials
Working in a Quartet Format, we will be creating four unique drawing from the same still life subject! Using watercolor, pen/pencil, contour and abstract, this quartet will help you develop an eye for a new point of view when composing your paintings.
Each piece will be able to stand on its own or as a group, creating an evocative study of how we see things and translate them to paper. No experience is needed! This way of working will become a valuable tool in your resource box as you plan future work, shows and explore ideas.
We will be allowing our eyes and our hands to work without the brain getting overly involved. It works well in art, but not always in life!
Related Events