August 14, 2021 @ 10:00 am - 6:00 pm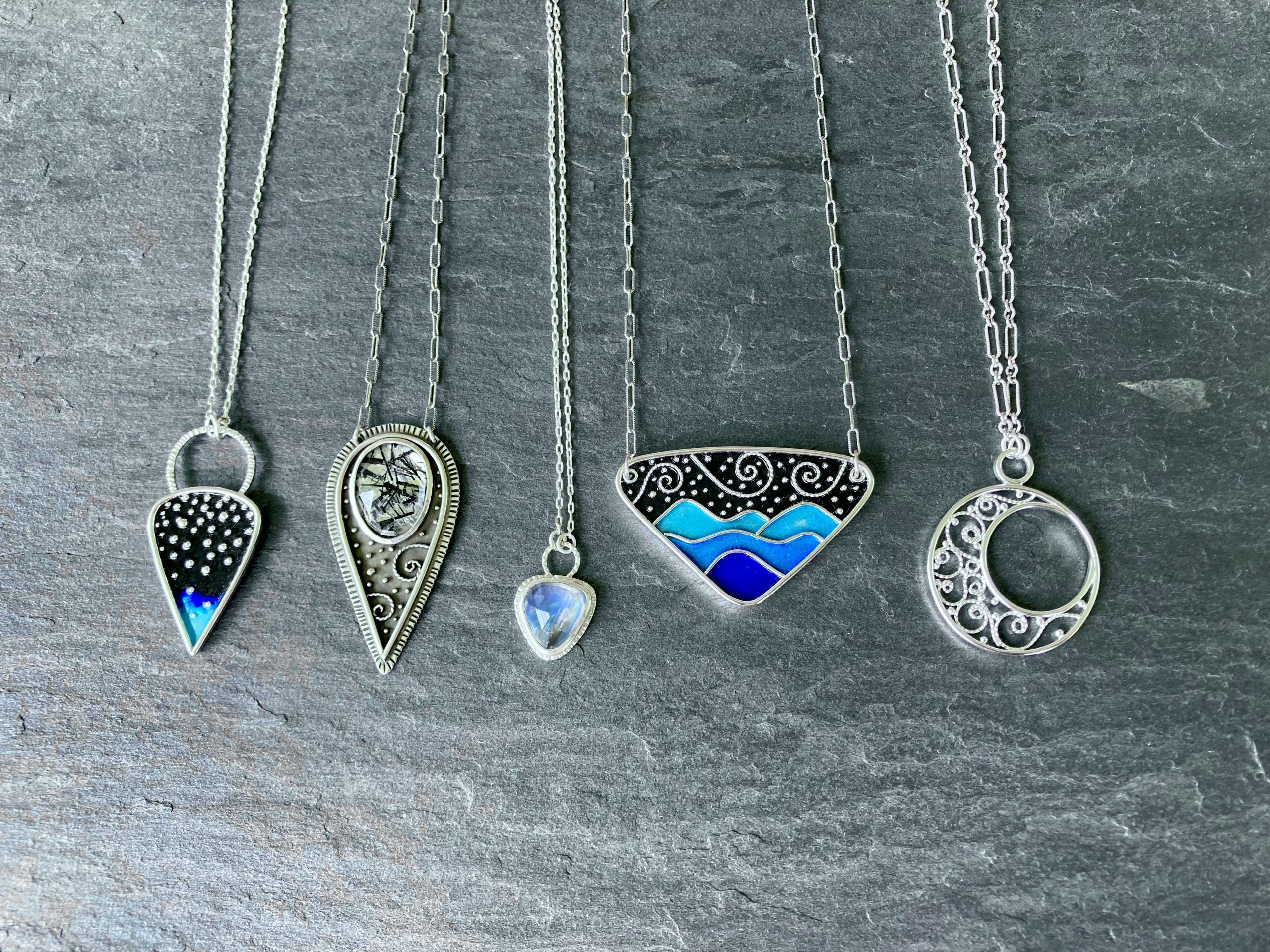 Come get caffeinated and see my newest jewelry creations at Summit Coffee Co.
I will have my tent set up outside from 10-6, so be sure to stop by to say hello! I have been busy making an entire collection of new pieces you can be the very first to try on and take home.
Silver, filigree, enamel, gemstones – earrings, necklaces, rings and more – all handmade in my studio.
Related Events