Pysanky Ornament Workshop
October 20, 2019 @ 2:00 pm - 5:00 pm
$59.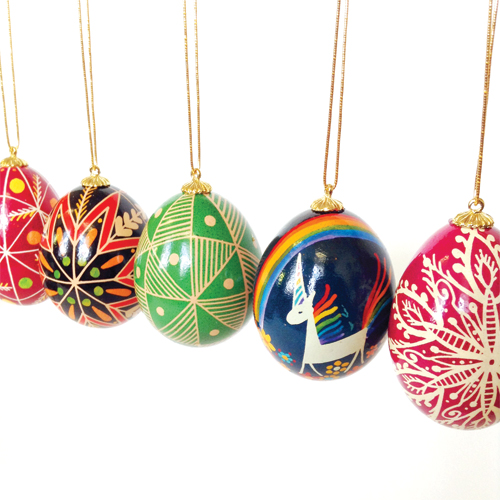 Pysanky are a lot like Asheville- unique, fun and colorful!
In this workshop we will be making beautiful Ukrainian Easter eggs – pysanky- as ornaments for the holidays. You will learn the method of batik – also called wax-resist – dying. You will also be familiarized with the wide range of Ukrainian folk art traditional patterns, designs and symbols and their history. The designs are made with beeswax which is melted in the flame of a candle and applied to the egg using a tool called a kistka. The eggs are dipped into successively darker dyes. At the end of the process the beeswax is melted off to reveal the beautiful and colorful design. You may use the traditional patterns, or also freestyle and make up your own design.
Email andrea@ashevillestudioa.com for more info or to sign up! More dates will be added soon- check https://www.ashevillestudioa.com/workshops for full list of dates.
Pictured here- students' eggs (to be made into ornaments) from a previous workshop: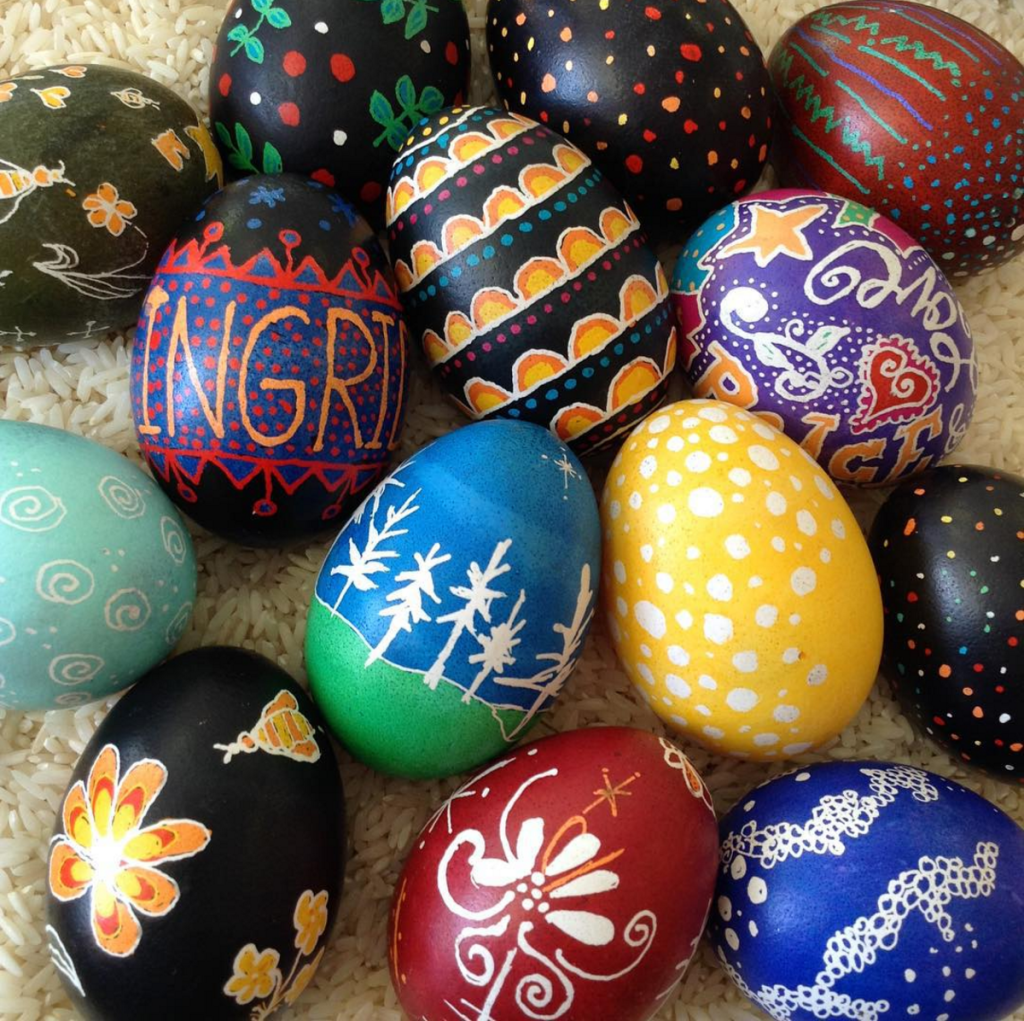 Related Events