Pysanky Workshop – Ukrainian Easter Eggs
May 17, 2021 @ 2:00 pm - 5:00 pm
$65.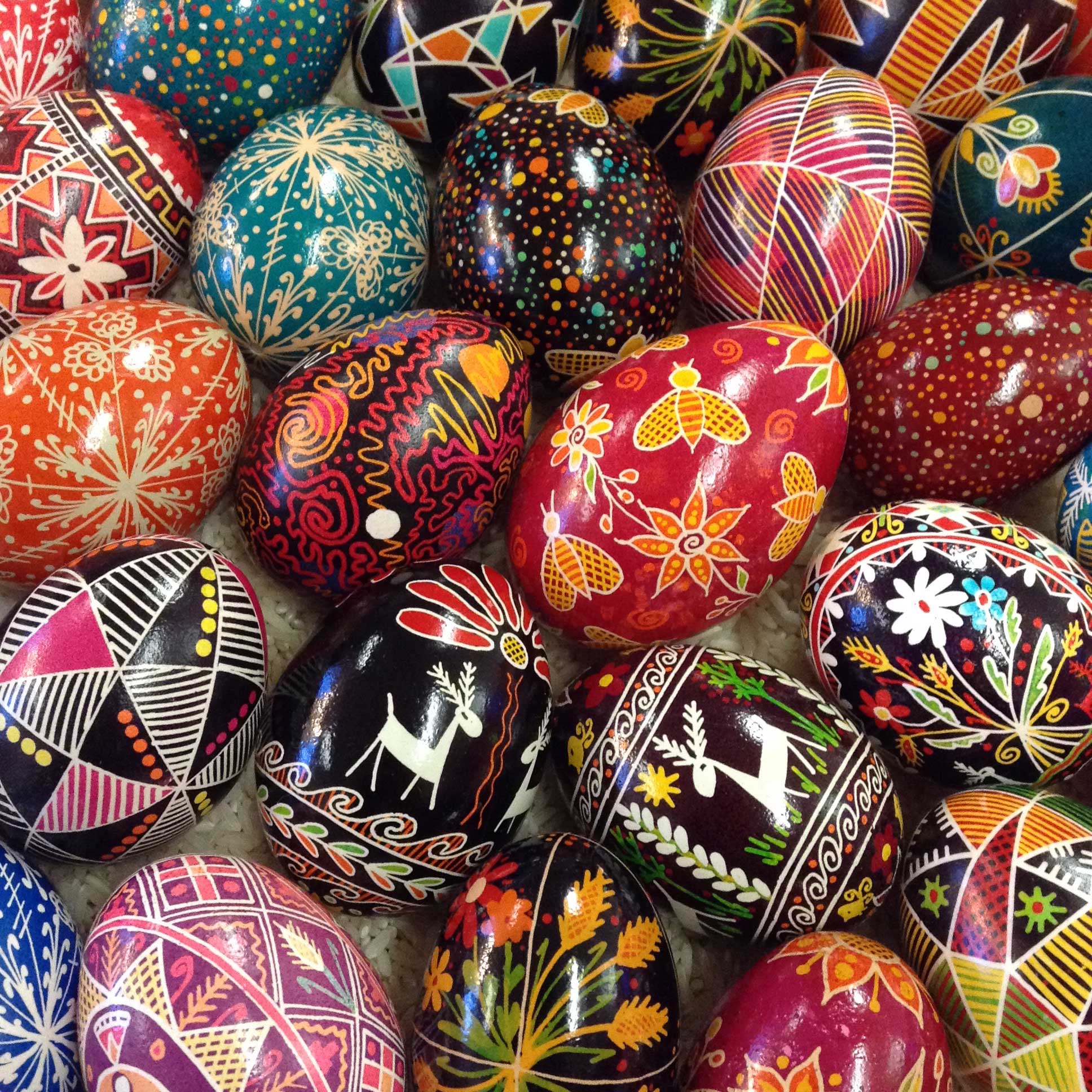 Pysanky are a lot like Asheville- unique, fun and colorful!
In this workshop we will be making beautiful Ukrainian Easter eggs – pysanky. You will learn the method of batik – also called wax-resist – dying. You will also be familiarized with the wide range of Ukrainian folk art traditional patterns, designs and symbols and their history. The designs are made with beeswax which is melted in the flame of a candle and applied to the egg using a tool called a kistka. The eggs are dipped into successively darker dyes. At the end of the process the beeswax is melted off to reveal the beautiful and colorful design. You may use the traditional patterns, or also freestyle and make up your own design. Pysanky are also a really wonderful thing to do during quarantine… they are fun, relaxing, and meditative to create. And, the symbols are all good wishes, so this is the perfect time to create eggs with symbols wishing for good health, long life, strength and protection.
$65 per person cash/check, ($68 credit card). ​
Monday, May 17, 2-5pm: 3 openings available for fully vaccinated people
Related Events