Saturday morning art class for all ages! Sewing Series!
April 15, 2023 @ 9:00 am - 12:00 pm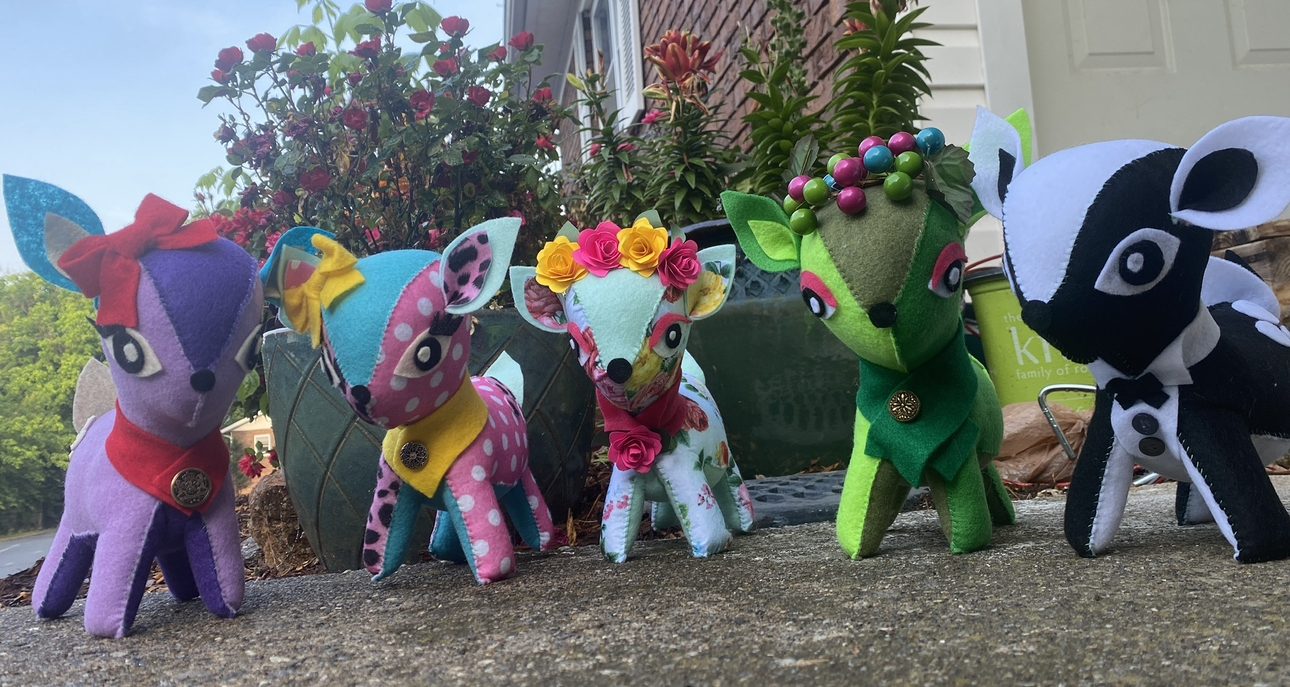 Saturday Morning Art Classes!!
Emily's Art Alley will be hosting Saturday morning art classes for kids of all ages!!
April Series: Sewing!!
Each Saturday we will focus on hand sewing! Students will learn various stitches – including the whipstitch and backstitch and how to sew on buttons. Each class will build up to creating a pattern and sewing their own original felt creature!
April 1st:
The series begins with learning how to thread a needle, make a knot, and learn the whipstitch. Using the techniques learned in class students will create a pizza felty!!!
Prerequisite: None
Class Fee: $40
April 8th:
Students will continue their exploration of sewing! They will learn the running stitch and how to sew on buttons! Using socks, students will create their very own sock pig!
Prerequisite: April 1st class or some sewing experience
Class Fee: $40
April 15:
Students will learn about patterns and how various pieces are put together to create a three dimensional stuffed animal! They will cut out a pattern and learn/use the backstitch to add designs. By the end of class, students will have their own little felt elephant!
Prerequisite: Previous classes or sewing experience (how to thread needle, whipstitch)
Class Fee: $40
April 22 and 29:*
These two classes students will create their own pattern and felt creature! First class, students will draw their idea for their creature, create a pattern and begin cutting out all their pieces. Second class, students will see their creature together!! Some outside of class work may be required. *Students have to sign up for both classes
Prerequisite: Previous classes or Sewing experience
Class Fee: $80 (both classes)
Sign up for the whole series and save! All five classes: $180
Class fee includes: sewing kit, all materials for the class (fabric, thread, buttons, socks, etc…), instruction by Emily Alley, homemade snacks provided by Leviticus Moore.
Times: 9:00 am – 12:00 pm
Age requirement: 10 and up! Or permission from the instructor.
Class size: minimum: 5 students , max: 10
Emily is a professional artist currently living in Asheville. She received a bachelors in Art History and a bachelor's in Art Education from Illinois State University. She taught art in the public school system in central Illinois and Las Vegas to kindergarten through twelfth grade for 15 years.
Related Events