August 13, 2022 @ 10:00 am - 6:00 pm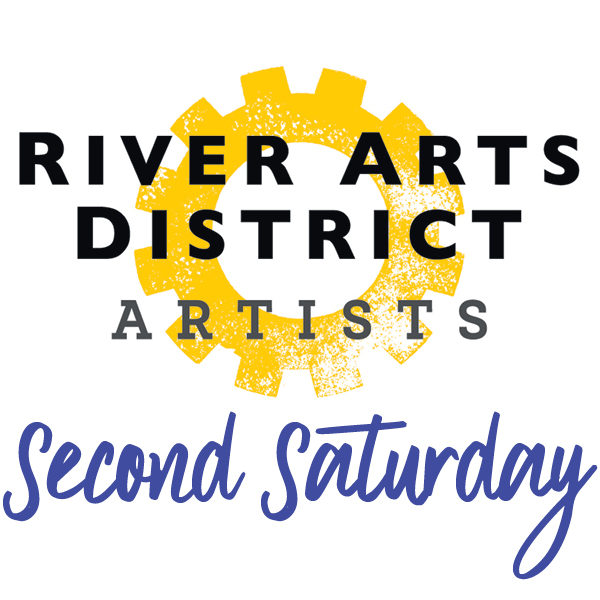 Highlights Include:
Riverview Station
191 Lyman Street, Studio 217
Claire Simpson Jones and Donny Luke Watercolor Studio
'Travel Sketchbooks' Exhibit and Demo
"Travel Sketching is about embracing a creative, descriptive way to observe the world around us and record our stories visually. This combines two of my great passions; painting and traveling" states Claire. View the many travel sketchbooks, on display, learn about different mediums, tools and techniques used in sketching and try your hand at them. | www.clairecsimpsonjones.com/
Riverview Station
191 Lyman Street, Studio 224
AshevillePrintStudio
Printmaking Demos from noon to 4pm
Witness assorted printmaking techniques and prints coming to life at the press in the only working print studio in the RAD. Demos are at 12 and 2. Studio will be open late so you can view our group show, "Nocturnes"  |  www.AshevillePrintStudio.com
AshevillePrintStudio
Artist's Reception for "Nocturnes" Group Print Show
4:00 PM – 7:00 PM
Let's celebrate all things inky and printmaking with the group of 12 participating local printmakers. 
Trackside Studios
375 Depot Street
Fiber Art Demonstration with Paige Houghton
1:00 – 5:00 PM
Says Paige, "I sew loose natural fibers together… yes, with a sewing machine. The pieces are finished with epoxy, and look like stained glass. I'll show you how I create my art, and will have a variety of fibers for you to see. Fall will be in the air!"
https://www.riverartsdistrict.com/artist/paige-houghton/
Pink Dog Creative Studio A
344 Depot Street, Suite 100
Ukrainian Pysanky Egg Demonstrations
and Fundraiser for Ukraine with Andrea Kulish Wilhelm
ashevillestudioa.com
Pink Dog Creative
348 Depot Street, Suite #180
Cindy Walton Fine Art
Closing Reception for Intern, Amanda Clark's Exhibit: Regeneration II
5:00 to 7:00 PM
Poised to tackle her senior year at Western Carolina University with a BFA in studio art, Cindy Walton's summer intern, Amanda Clark, uses abstraction and the human figure to explore emotional and physical connections, often delving into taboo topics such as the human reproductive system and mental illness. Coming from a large family, she has seen and felt the effects that miscarriage, abortion, and mental illness can have for generations. Having witnessed and taken part in her loved ones' healing, Amanda's life experiences have called forth an inner strength that moves through this uplifting body of work. Clark's exhibit can be viewed in Walton's studio August 1st through 13th, 2022.  |  www.cindywalton.com
Phil Mechanic Studios
109 Roberts Street, Suite 3A & 3C
Langeart
9:00 AM – 7:00 PM
TL Lange Retrospective & Live Demos with Tricks for Kids!
Cloaking device construction and stained glass weaving.
https://www.riverartsdistrict.com/artist/stephen-l-lange/
Wedge Studios
129 Roberts Street, Studio 2B3
Patricia Hargrove
Guest Artist Rachel Friel of Hip-remix
11:00 AM – 5:00 PM
Guest Artist Rachel Friel of Hip-remix designs will be showcasing her fun designs of skorts and skirts made from recycled fabrics. Skirting waste & skirting waists with fun, comfortable, easy to case for casual wear.  Save the planet in style!
Related Events