SELF PORTRAITS IN ROWDY, FUN COLLAGE AND WATERCOLOR! with Miriam Hughes
May 6, 2023 @ 10:00 am - 3:00 pm
$145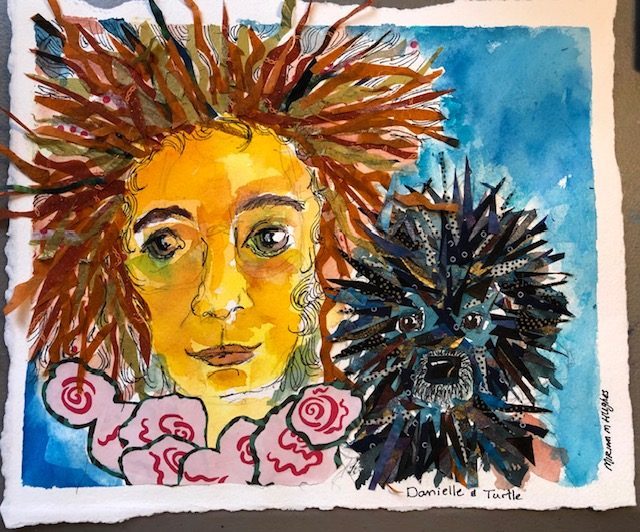 Saturday, May 6th, 10AM to 3PM
$145 includes all materials, but feel free to bring anything from your own stash!
Do you hate photographs of yourself? Do you not feel like the way you look? Want to change all that without dieting or facelifts?
In this extremely fun and rowdy workshop we will first paint a self portrait (loosely) and then create the final piece on top of the watercolor in collage. Materials will be supplied but feel free to bring anything you want to include that represents who you are and what you feel best suits you – including fun selfies for reference!
We will be creating two pieces of art. The first one will be a small collage sketch to get you used to thinking out of the box. The larger piece (and I mean LARGE (8×10" or larger) will be an homage to yourself to hang proudly in your home or studio. We will be creating the magic that is us and showing it off to the world!
No experience is required.
Related Events