Sew Co. Makers Market During Studio Stroll
November 12, 2022 @ 10:00 am - 4:00 pm
Free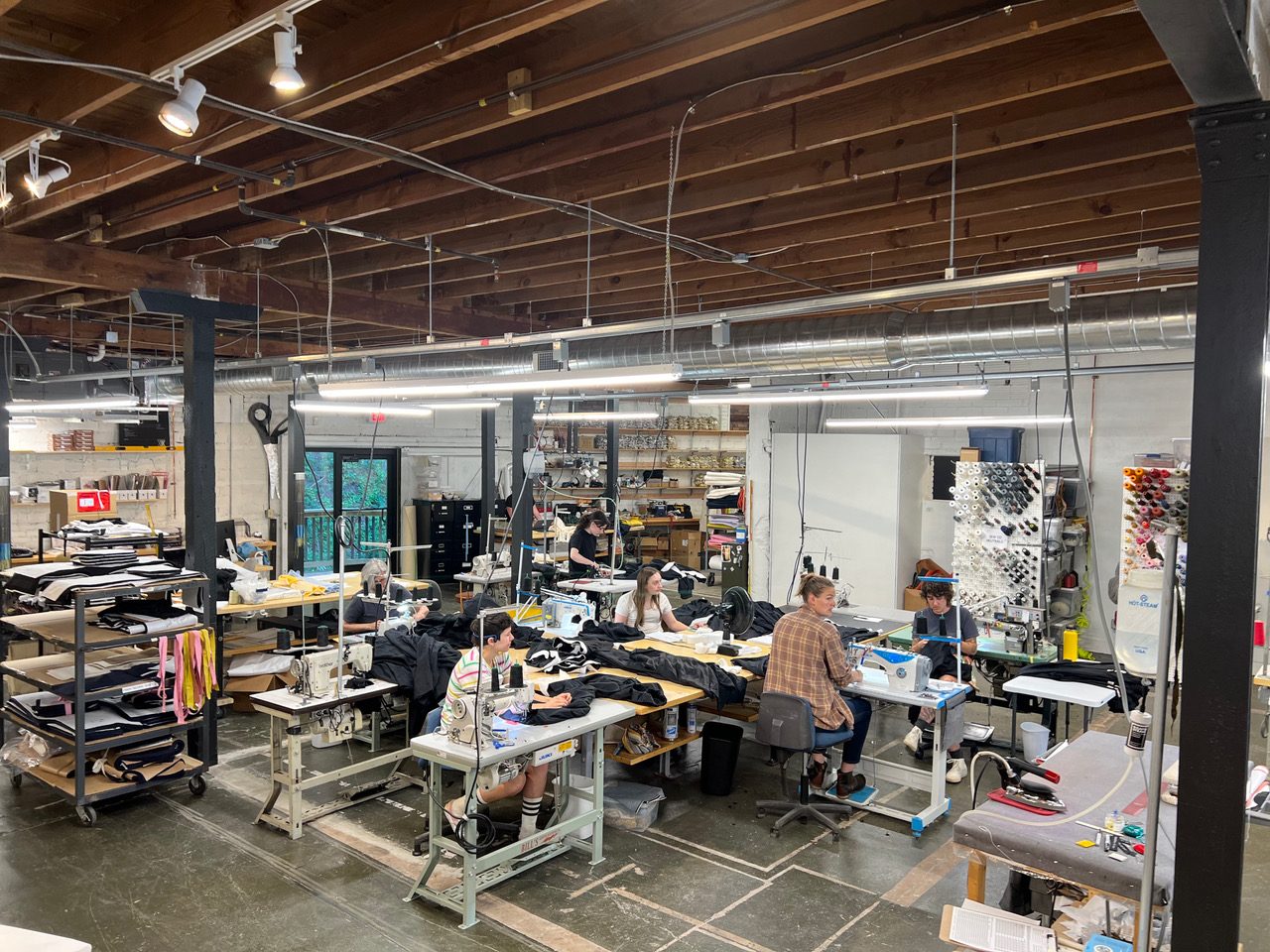 Sew Co. and Rite of Passage clothing will be hosting a Makers Market for team members to display their creative work. The market will take place on November 12 and November 13, 2022, during the River Arts District's Studio Stroll at the Rite of Passage retail shop at 240 Clingman Ave Ext. The market will be open to the public from 10 am – 4 pm each day with no cost for attendance. The employees' work, as well as Rite of Passage garments, will be available for purchase.
The Sew Co. team is made up of talented makers across a multitude of creative disciplines. In celebration of this talent and the fast-approaching holiday season, the Makers Market will feature the work of 10+ team members with varying products including hand-knit hats, paintings + prints, vintage upcycling, home goods, leather bags + wallets, and much more.
Rite of Passage's newly released Fall Collection will also be on display. Come try on clothes and enjoy hot apple cider and light refreshments in the open-air gallery while browsing handmade goods and chatting with the Sew Co. team!
———-
Sew Co is a full-service cut and sew manufacturer of sewn objects with socially responsible and unconventional business concepts. In the midst of thousands of textile jobs moving overseas, Sew Co. was founded in 2010 as an effort to preserve the skill of sewing and our domestic manufacturing economy.
RITE OF PASSAGE is a slow fashion label inspired by the darker, delicate details found in nature. Designer Giovanni Daina-Palermo and entrepreneur Libby O'Bryan, two friends, professional pattern makers, and conceptual artists founded the brand in 2018.
For more information about the Makers Market, please email [email protected]
Related Events