January 29, 2021 @ 1:00 pm - 2:30 pm
$60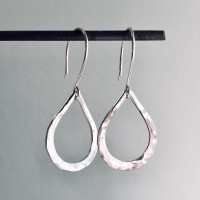 Join me in the studio as we use hammers, saws, files and fire to transform silver wire into a beautiful pair of silver drop earrings!
Class price includes all materials.
*Masks must be worn at all times, class sizes are reduced, and stringent cleaning practices are in place to ensure everyone's safety.
Related Events