Slow Sew: The Art of Visible Mending, with Artist Lauren Kennedy
July 23, 2022 @ 10:00 am - 1:00 pm
$30 – $65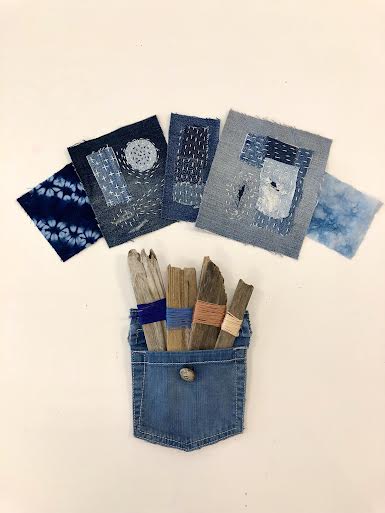 Are you looking for a relaxing creative outlet that's practical and beautiful? Is it ideally one that's Earth-friendly too? Do you desire to preserve the clothes you have? Or are you interested in up-cycling old fabrics? In this class we'll learn a variety of stitch styles and approaches to adorn your fabrics with and then create compositions with fabric and thread on a clothing item of your choice. No previous experience needed.
If you're interested in slow fashion, ensouled clothing, reducing, reusing, and recycling, or experiencing the meditative, relaxing effect of hand sewing, then this class is for you. Bring a few pieces of your favorite clothing or other fabric items to up-cycle, make anew, or add flare to. All other materials will be provided, including needles, thread, fabric scraps, and more. You'll leave with a small book of handmade stitches and at least 1 fabric art piece on clothing you brought.
Bring a friend, or meet a new one!… Check out our website for a special rate for teens!
Related Events