SPECIAL EVENT: Create & Celebrate Moms: Collage Open Studio-Mother's Day weekend
May 13, 2023 @ 1:00 pm - 3:00 pm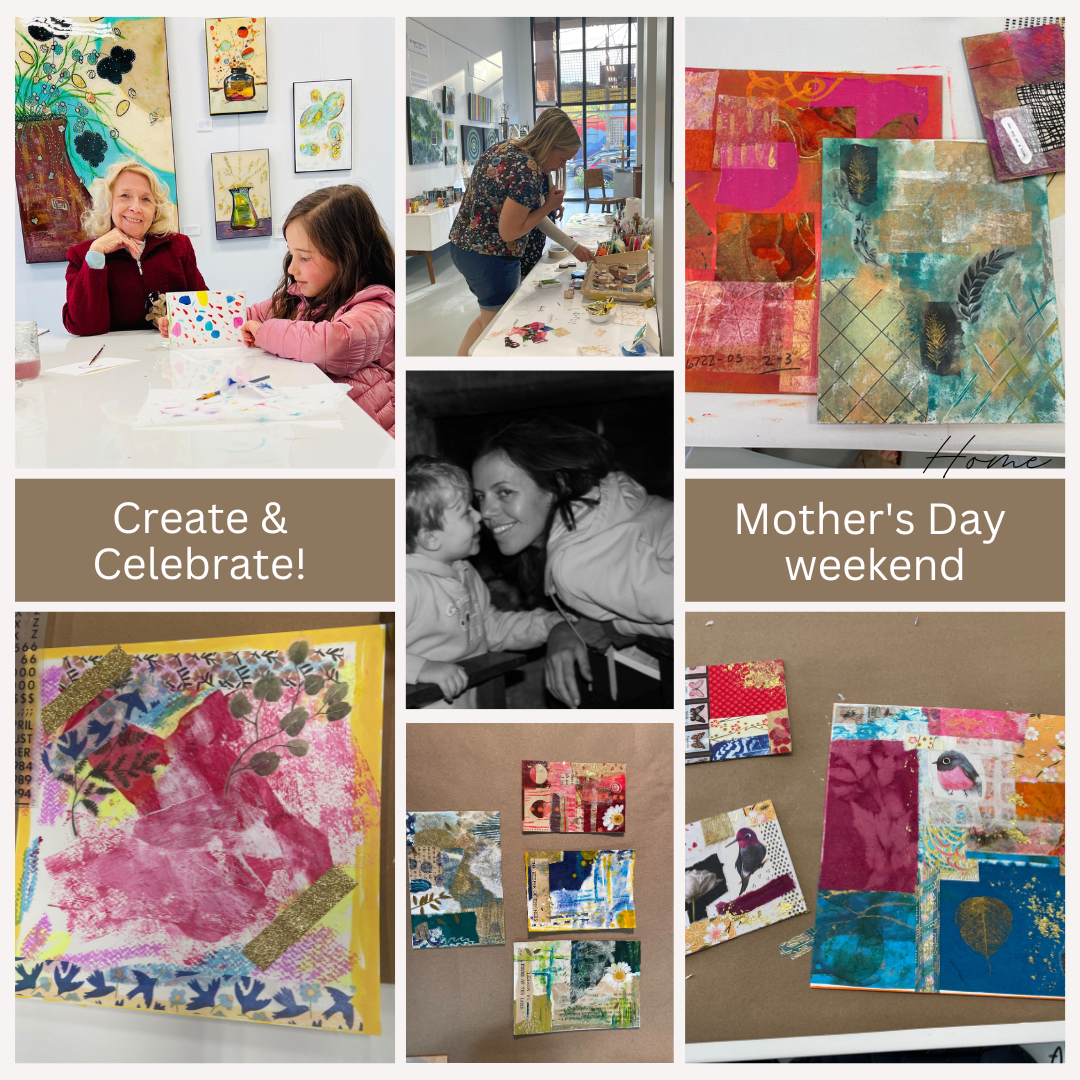 Come create with us on this special weekend on honor of mothers. Bring your mom, grandmother, child, grandchild or just YOU!
We will be creating collages in honor of the moms and matriarchs in our lives, both present and past. Bring a black & white photo printed out or copied onto LASER JET paper if you'd like to incorporate am image transfer into your collage!
We will give you some demos and examples to get you going and all materials will be included. You'll choose from beautiful collage papers, words, images, textures to create patterns, plus stamps, stencils & more! Create a gift, a dedication or a special memory together in our studio for this special weekend!
All materials included.
Come Play!
Related Events