February 1, 2020 @ 5:00 pm - 8:00 pm
$82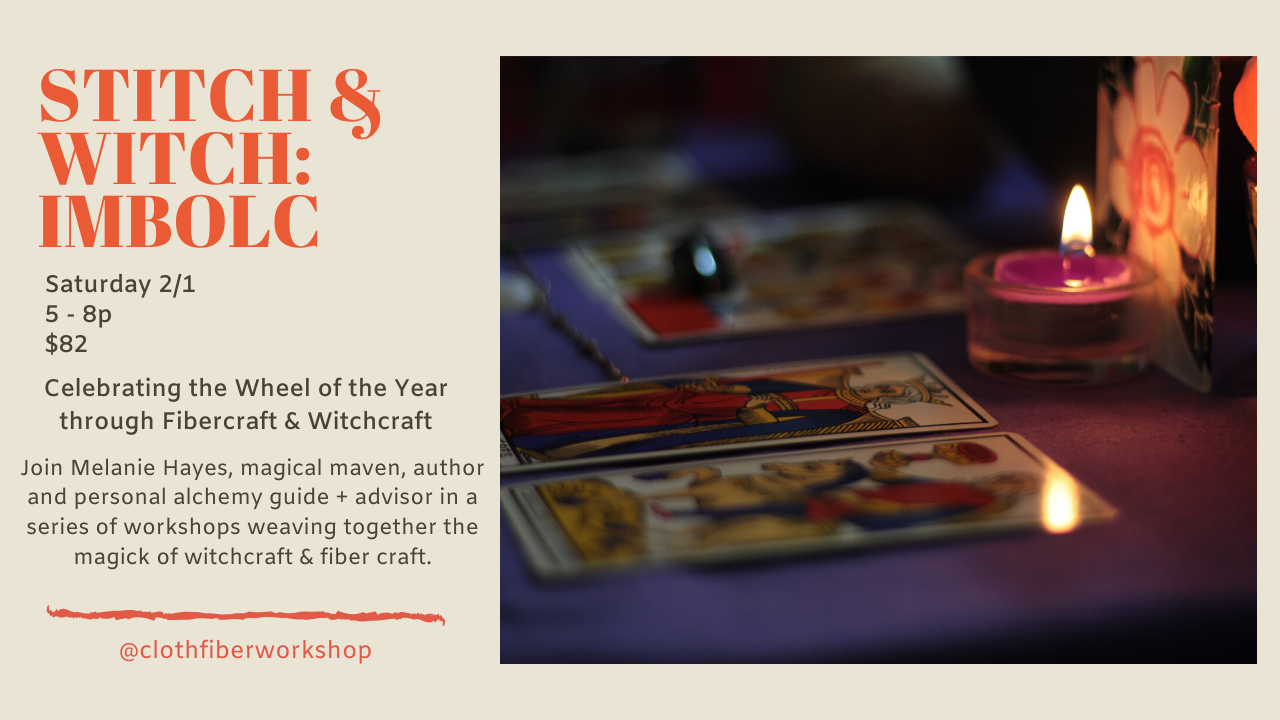 Join Melanie Hayes, magickal maven, author, personal alchemy guide + advisor in the first of a series of workshops weaving together the magick of witchcraft and fiber craft.
In this workshop you will learn about the holiday called Imbolc celebrated on the 1st of February which was traditionally observed as the first day of Spring. We will meet in Sacred Circle to learn about the traditional crafts, rituals, symbols and associations of this arcane holiday while stitching away on Imbolc-inspired projects. Seasonally themed embroidery patterns will be provided.
There will be a mini tarot reading available for each student as well as libations, snacks and other goodies. Each participant will also receive some special swag to carry the magickal vibe home.
All levels of fiber skill are welcome for this workshop. No prior witchy experience necessary. Class size is limited to please register early to ensure your space.
Related Events