June 6, 2023 @ 1:00 pm - 2:00 pm
$75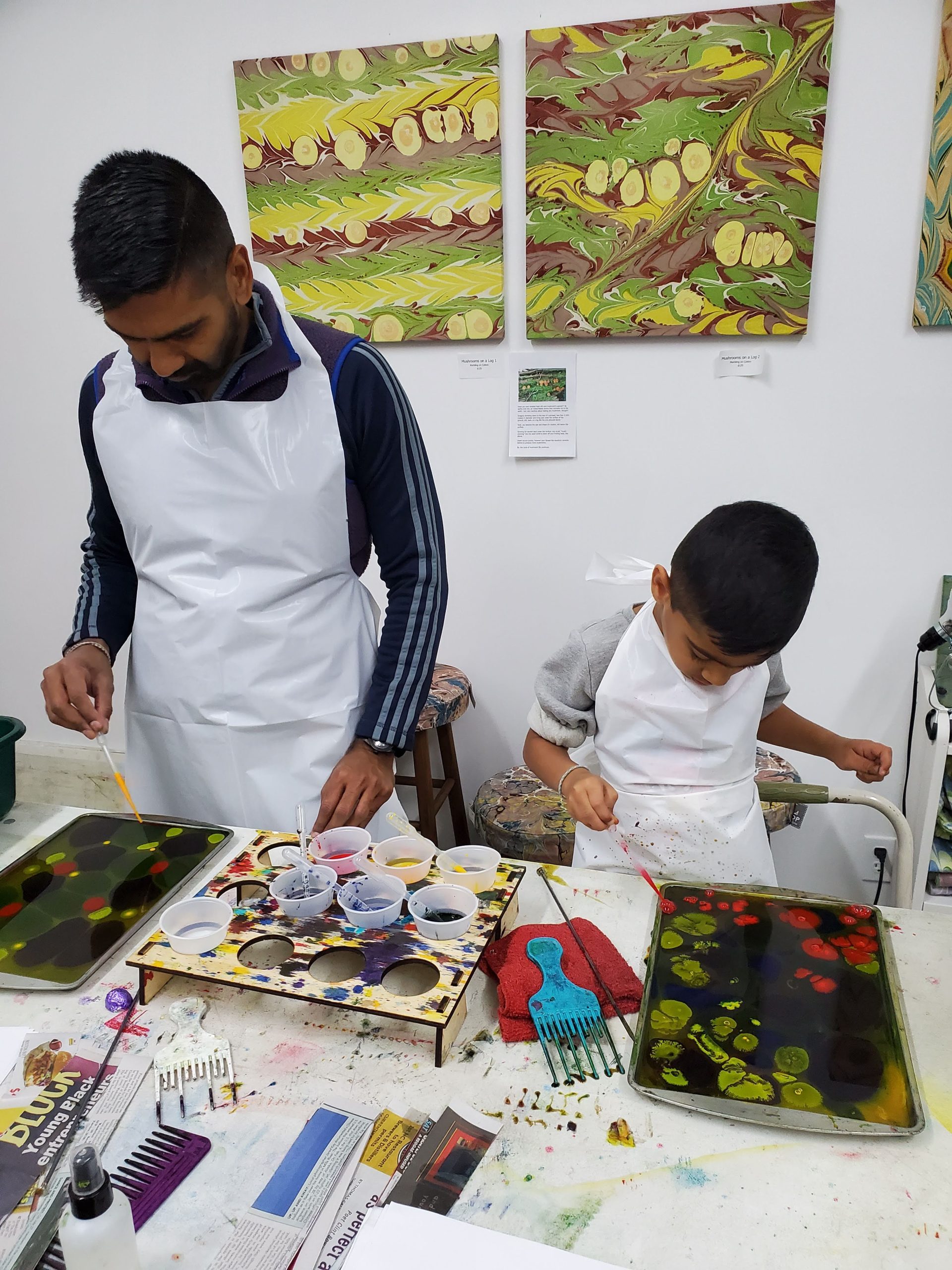 Experience the centuries old process of floating paint on a thick gel in this family-friendly class. Draw designs, lay paper on it and voila, the design is frozen!! Clean, drop paint and repeat for an hour of fun!! Each week we will explore new shapes and ideas.
One adult plus one child/teen-6-15
Class limited to 4 total participants.
​June 6 – Learn to make a heart
June 20 – Marble an egg
July 6 – Patriotic theme
July 11 – Prayer flag
July 18 – Christmas in July
July 25 – Frame it
August 1 – Hearts
August 8 – Eggs
Related Events