Tapestry Weaving workshop with SUMO
February 3, 2020 @ 5:00 pm - 8:00 pm
$30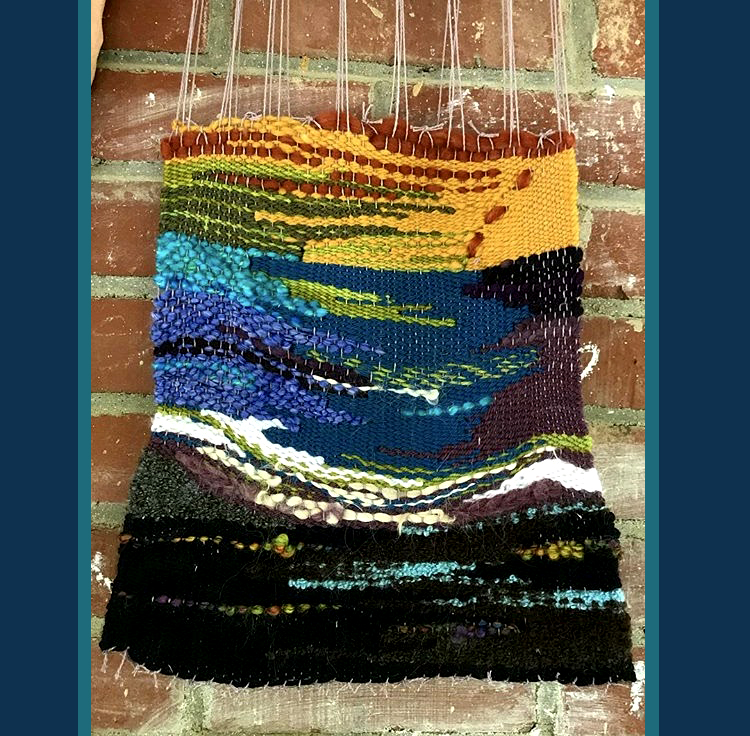 Tapestry Weaving workshop led by SUMO.
Have you ever wondered what goes into the technical work of tapestry weaving? This class covers all of the fundamentals needed to begin tapestry weaving on your own! We will learn the structure of the loom as well as techniques like interlocks, dovetailing, soumack stitching, and basic shapes. Looms will be provided for use during the class, and are available for purchase. Come join us in learning the ways of this fun and tactile craft! All materials provided in ticket cost.
Materials
Yarn or strips of fabric (provided but students encouraged to bring their own also)
Pair of scissors (provided)
Warping thread (provided)
Loom (provided)
Fork (provided)
About Sumo
Sumo is a textile artist who concentrates in weaving and natural dyes; mostly dyeing her own yarn for weaving with various plant matters. She graduated from the Savannah College of Art and Design with a B.F.A in Fibers in spring 2016, and currently practices her craft at Art Garden in Asheville, NC. Tapestry weaving is one of her favorite forms of weaving since it holds so much room for creativity and exploration compared to floor loom weaving.
Visit Sumo and her work at Art Garden in Studio 5, and online:
http://artbysumo.com/
http://www.instagram.com/art.by.sumo
http://www.facebook.com/sumo
Related Events