The Blue Ridge Landscape in Watercolor with Artist, Casi Fordham
January 14, 2023 @ 3:00 pm - 7:00 pm
$90.00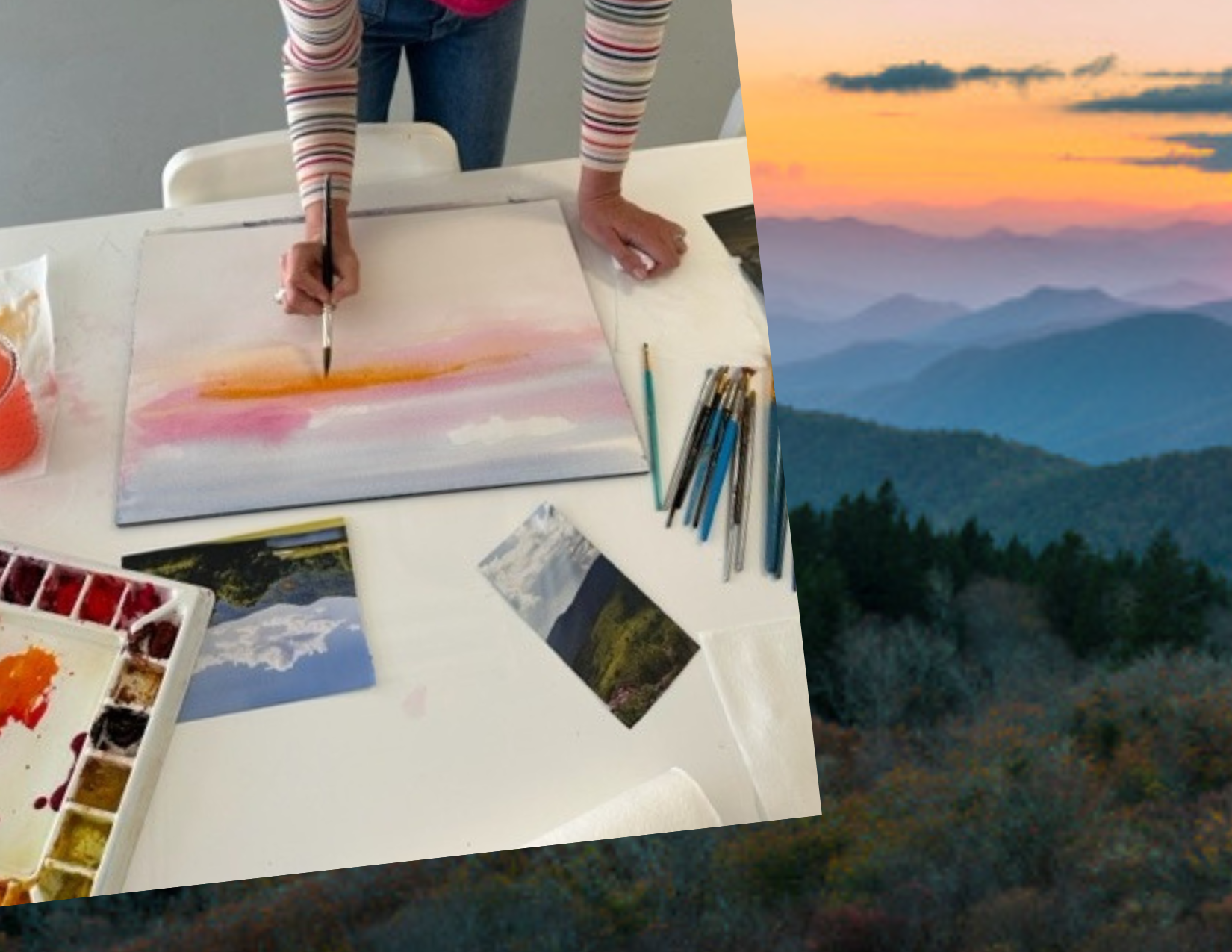 Join us at ArtPlay for this relaxing Saturday afternoon of watercolor painting, community & creativity!
In this class, you'll experience the wonders of layering transparent colors to create an image of our beautiful mountains. Local artist Casi Fordham will guide you into the world of watercolors as you learn the joy of layering and building up a colorful landscape. We'll start with a step-by-step watercolor demo where you will warm-up with Casi's guidance, and then transition into landscape painting. We'll explore basic techniques, break down the elements of a landscape and build values. Please bring a reference photo as a muse (magazine page, photo, etc). A charcuterie board and beverage will be included with this class.
All materials included. No experience needed.
Related Events