The Color Wheel Demystified Fri Sep 25, 2020 01:00 PM with Miriam Hughes, Live on Zoom!
September 25, 2020 @ 1:00 pm - 3:30 pm
$30 – $40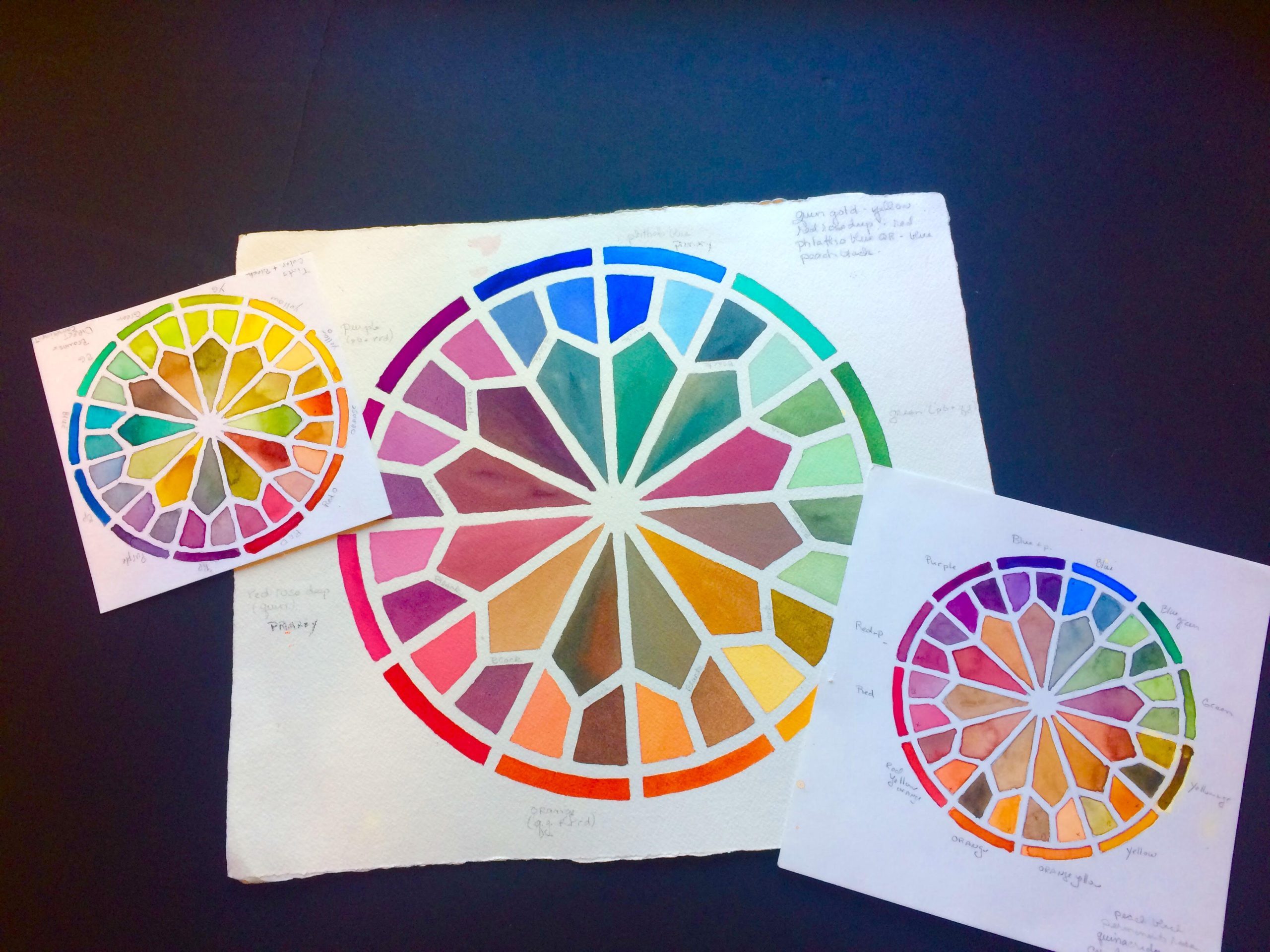 Paint your own lovely color wheel that has both function and beauty. Using a traced decorative wheel in a mandala design, you will use your own palettes to make a huge variety of colors to guide you and delight you!! We will send you the template, some instructions to print before class, and the link to the class when you register.
Frame your color wheel if you like and keep it handy for quick color mixing references!
This class will be a bit longer than our usual watercolor class, so be ready with your set up, the traced wheel, some snacks and have fun painting with Miriam! Invite a friend!
Related Events