THE DOG PARK GANG IN GOUACHE with Miriam Hughes
March 31, 2023 @ 10:00 am - 3:00 pm
$145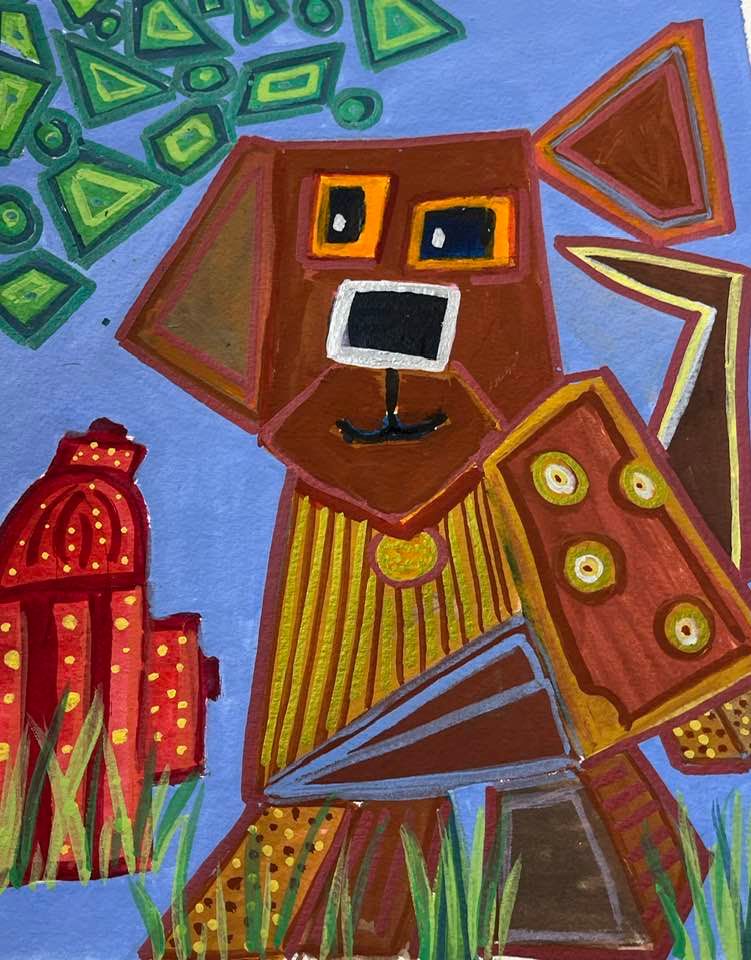 Friday March 31st – 10AM to 3PM – $145 includes all materials
Who is more fun to paint than your dog? Join this class and capture your dog, their friends, and their antics at play.
An ardent dog lover herself, Miriam will introduce you to the joys of painting in gouache, while creating playful, colorful and mildly (or wildly) abstract images of your dogs. Participants are asked to bring images of their own personal dogs at play, including playing with friends.
Critical to this workshop will be learning how to compose a quick and lively composition in pencil while not getting bogged down in the details. You do not need to have any experience to take this fun and lively workshop! We will then complete our compositions using watercolor gouache – an opaque and vibrant watercolor medium created with a chalk base.
Dogs may be included if they are absolutely perfect and well behaved, and play well with others!
Related Events