The Magnetic Theatre Presents Da Classroom Ain't Enuf
June 9, 2023 @ 7:30 pm - 9:30 pm
$25.00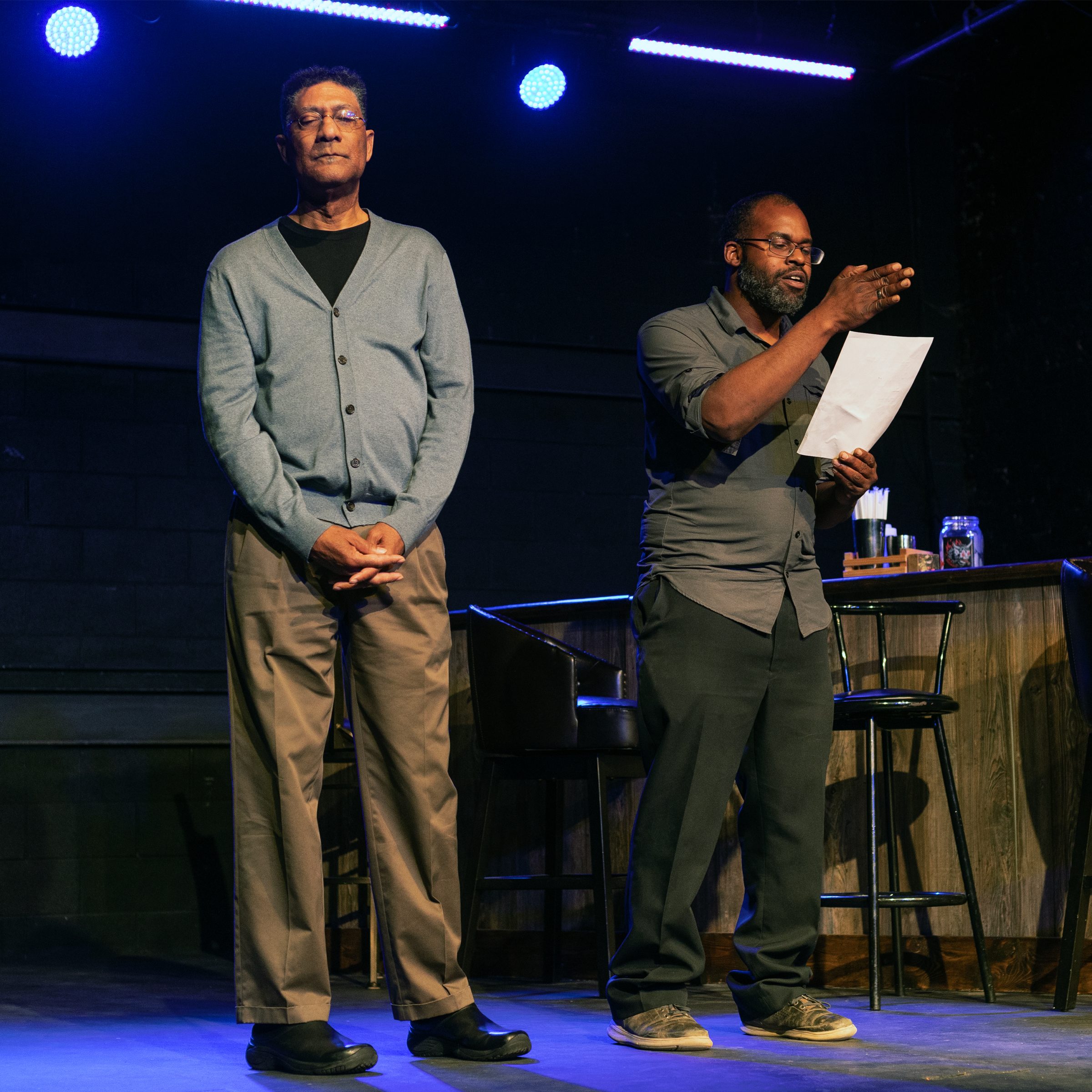 Take your seats, sit up straight, and pay attention!
The Magnetic Theatre is thrilled to present Da Classroom Ain't Enuf, by Charles Payne, running June 2nd through June 17th. This choreopoem, inspired by the work of Ntozake Shange, explores the lives of Black and Brown communities, particularly as they intersect with the American educational system. Four actors form the ensemble, each playing teachers, students, and their families in snapshots and vignettes spanning a range of ages and experiences from the shattering of youthful innocence to the steadfast refusal to give in to the challenges facing current and future generations. Poignant, heartbreaking, humorous, beautiful, and hopeful, Da Classroom Ain't Enuf uses poetry, prose, and music to shed unique light on the lives of our nation's underserved learners and those who passionately teach and determinedly advocate for them.
Da Classroom Ain't Enuf is the first play to reach completion through all stages of The Magnetic Theatre's New Play Development Program. Co-Artistic Directors Katie Jones and Jessica Johnson have worked closely with Playwright Charles Payne to hone the script, which has previously been presented as a staged reading at TMT, and at Clemson University through a collaboration with the college's theatre department. The June production represents a step forward from these short run performances to a thoroughly rehearsed and aesthetically complete stage play.
This show is sponsored in part by a Spark the Arts Grant from the North Carolina Arts Council (ncarts.org.). The ensemble features Kevin Evans, Bill Heath, Aina Rapoza, and Jessica Wilson. Designers are Abby Auman, Tom Bastek, and Black Wall Street Artists Anne Mbodwam, Beth Soler, and Dyneece Woods. Dramaturgy and Stage Management by Jessica Johnson and Gina Purri, respectively. Directed by Katie Jones. All performances feature opening poetry acts from Asheville's Black Diamond Group Performance Ensemble.
Da Classroom Ain't Enuf runs June 2nd through June 17th, with performances at 7:30 pm Thursdays through Saturdays and at 4:00 pm on Sundays. The show contains adult themes; discretion is advised. For tickets and more information, visit: https://app.arts-people.com/index.php?show=159193.