till death by Connie Bostic
June 14, 2019 @ 12:00 pm - 5:00 pm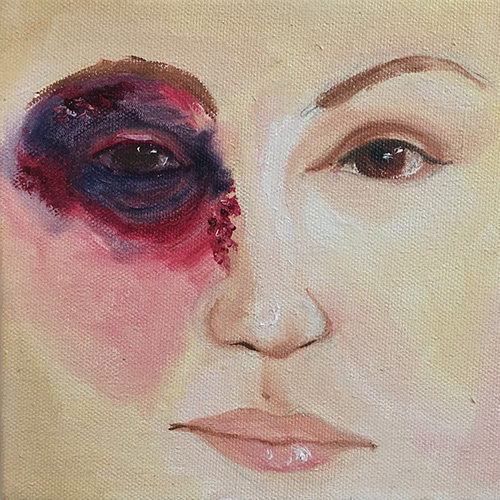 "till death" by Connie Bostic is on view through July 14 at the Pink Dog Gallery.
For many generations women from all walks of life have struggled for respect and safety. In 2019, one would think that these simple, basic rights would be the norm. This is not the case. National statistics tell us that in the United States there are 20,000 calls every day to abuse Hot Lines; that 1 in 3 women experience severe violence from an intimate partner; and 1 in 10 women report being raped by an intimate partner. Untold numbers of women suffer in silence, some out of fear, others from embarrassment, and still others, so beaten down that they believe that they deserve it.
till death is artist Connie Bostic's reflection about hopeful beginnings and tragic endings through works on canvas and hand-pulled paper. Little girls grow up waiting for Prince Charming. Domestic relationships begin filled with joy and excitement, with feelings of love and trust. Sometimes they continue that way for a lifetime, but not always.
Related Events