Zine-making Class w/ artist Kim Beller
March 19, 2022 @ 10:00 am - 12:00 pm
$50.00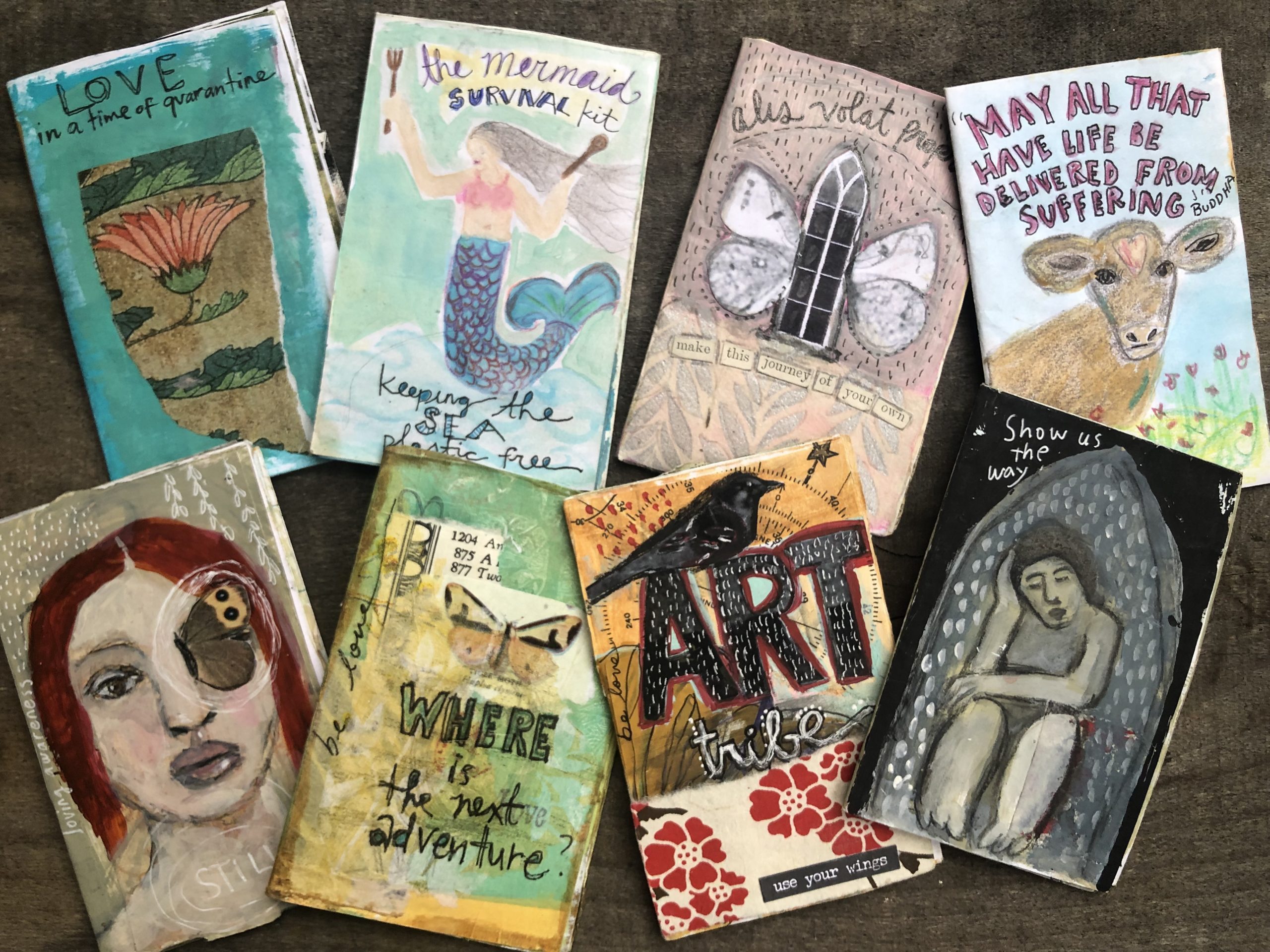 50.00
Saturday morning March 19th, 10 am- Noon
Creating your own zine (pronounced -zeen) can be a fun and great way to share a message, story, your poetry, drawings, art, ideas, thoughts, opinions and more! You can create an entire zine devoted to one theme or many themes. They are easy to make and can be reproduced easily by making copies and sharing with friends. The first zine can be traced back to the 1930's when the "Science Correspondence Club" created The Comet in Chicago. Since then many zines have been made and distributed and there are even zine libraries and exhibitions in many places!
Using simple materials, collage elements, stamps, and more, we will spend time together making a zine or two.
Bring any images or collage elements you would like to use. All supplies are included!!
Related Events