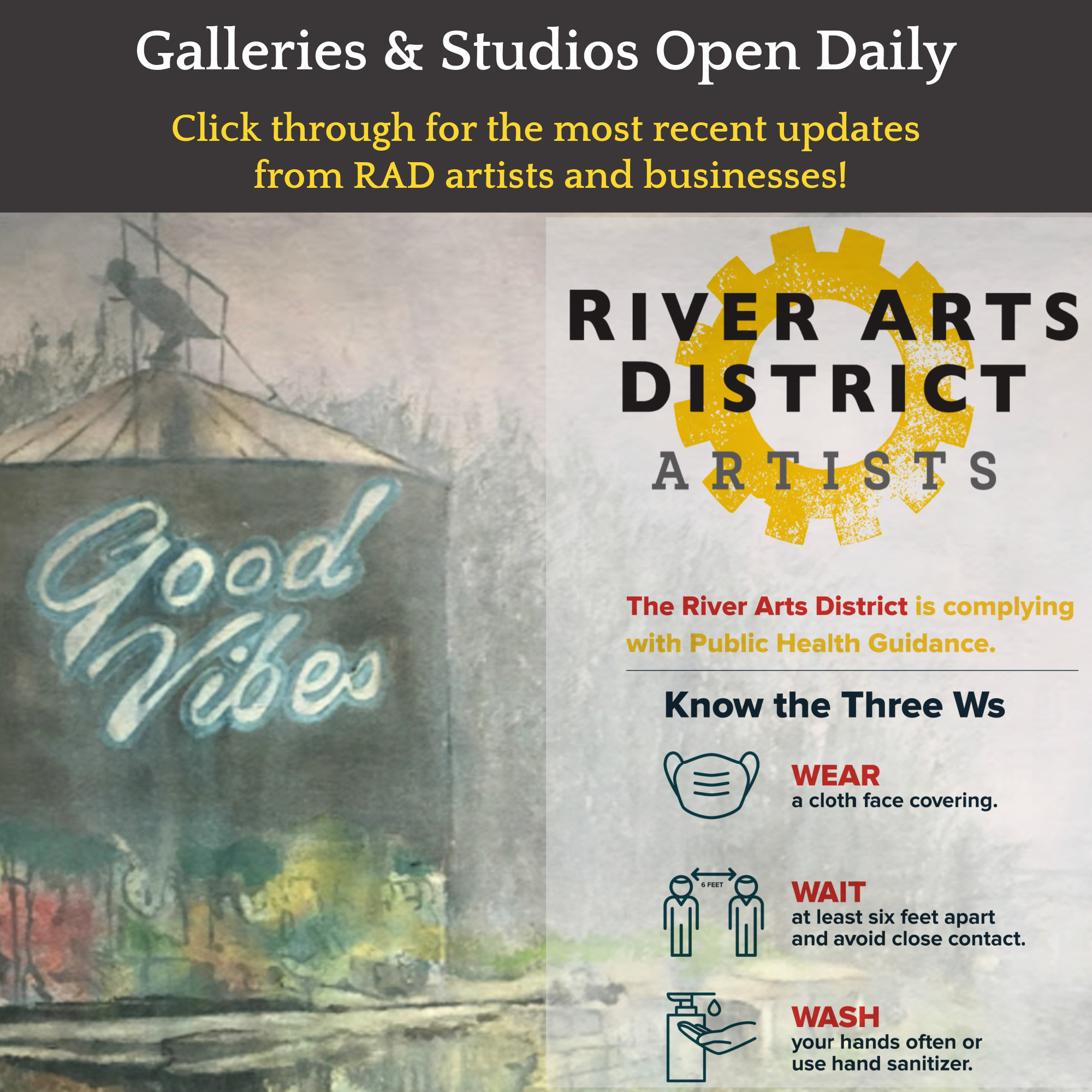 COVID-19 Update
Most studios are open while others have reduced hours.  The hours on this page were updated October 2020, but do not represent all of the artists you may find open on any given day.
Please check our event listings for more event details.
Masks and social distancing are required in all studios.