#BlackLivesMatter Pysanky eggs "Series One: Memorials."
Each egg is a memorial to these people whose names I have inscribed.. they are just a few of the countless Black lives that have been tragically lost. These pysanky eggs are for sale for $50. each (plus shipping). 100% of money goes directly to the Movement for Black Lives Mutual Aid Resources. Artist: Andrea Kulish / Studio A Please email Andrea to purchase a Memorial Pysanka egg.
Or feel free to make a donation and 100% will go to Movement For Black Lives (M4BL) Mutual Aid Resources.
https://www.paypal.me/andreakulish or https://venmo.com/AndreaKulishWilhelm Thank you.
---
M4BL Fundraiser: Sarah Faulkner–American Heartbreak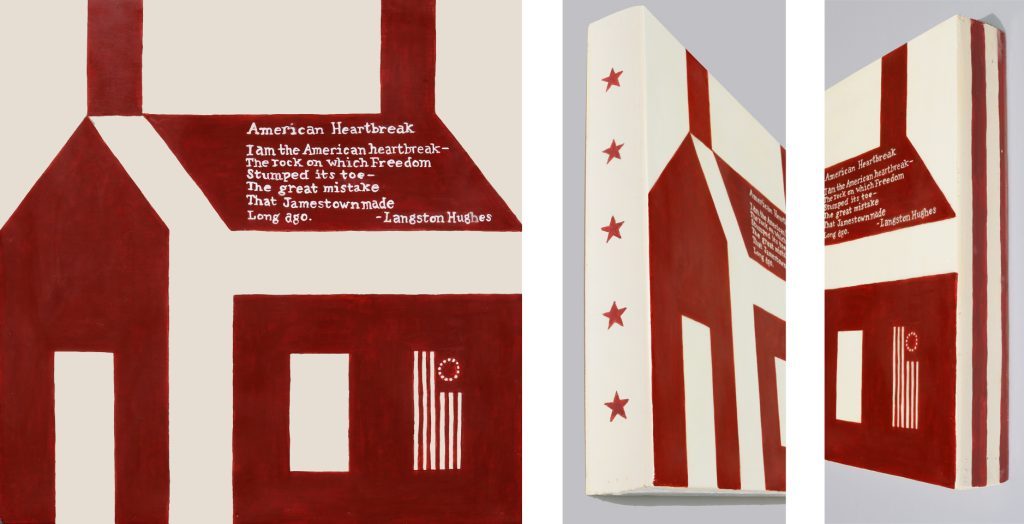 Sarah Faulkner's "American Heartbreak" painting is for sale for $180, 12″ x 12″ x 1.5″ original beeswax and acrylic
painting, reproductions available. All proceeds from the sale of this painting and reproductions, there after, will be donated
to M4BL. Contact Sarah to purchase or for more information.
---
Walter Arnold NAACP Fundraiser
From RADA member Walter Arnold:
For my birthday this year, I'm asking for donations to NAACP Legal Defense & Educ Fund Inc. Now more than ever, we need to be doing everything we can to support groups that are helping the Black Lives Matter initiative. I've included information about Naacp Legal Defense & Educ Fund Inc below.
The NAACP Legal Defense and Educational Fund is America's legal counsel on issues of race. Through advocacy and litigation, LDF focuses on issues of education, voter protection, economic justice and criminal justice. We encourage students to embark on careers in the public interest through scholarship and internship programs. LDF pursues racial justice to move our nation toward a society that fulfills the promise of equality for all Americans.
Please click here to donate. Through July 4, 2020.
---