River Arts District Artists created art installation incorporating existing labyrinth as RADTIP

Greenway opened on Earth Day 2021 
Honoring the French Broad River and its sacred adjacent lands, the Earth Garden installation serves the community as holy ground through rituals of the labyrinth, medicine wheel, memory wall, grief catcher and earth altars.  In gratitude for the land and its gifts, which have held so many joys and memories, the area will soon to enter a phase of redevelopment. As we honor this Sacred ground, we strive become actors in the theatre of nature—crossing a threshold to enter and interact with parcel of land that has long been a sanctuary. In honoring the Cherokee nation's stewardship of our mountains and rivers with a medicine wheel; the inspiration and creativity of Black Mountain College and Celtic "poeties" by creating Prayer ribbons; creating earth altar sculptures, and; in walking the labyrinth's inner paths, we allow ourselves to experience the sacredness of Being in nature's essence.
The Earth Garden is space to be present in nature's Earth Gallery—where one may experience play, prayer, movement with stones, cloths, elements, and art forms of ritual by honoring and memorializing loss, death and love.  It is an offering to our community which reaches deep into humanity's oldest traditions to embrace the collective Spirit—at times modifying the individual through poetic exploration and celebration of the transformations wrought on our understanding through the power of simply saying, "YES" to the soul, where beauty and nature are encouraged to play and pray.
Located next to Cotton Mill Studios on Riverside Drive in the RAD, the installation will be up until the new land stewards remove it sometime in the summer of 2021.
"When we truly join the cycle of matter in nature we turn into an endless array of forms and purpose.
Perhaps human consciousness in this life is a pause in the cycle, a standing apart to watch ourselves
in order to learn ultimately the necessity and the joy of rejoining the cosmos"
– Perry Epes
Curator of the project: Saïd Osio ( Nadazul Gallery) and friends.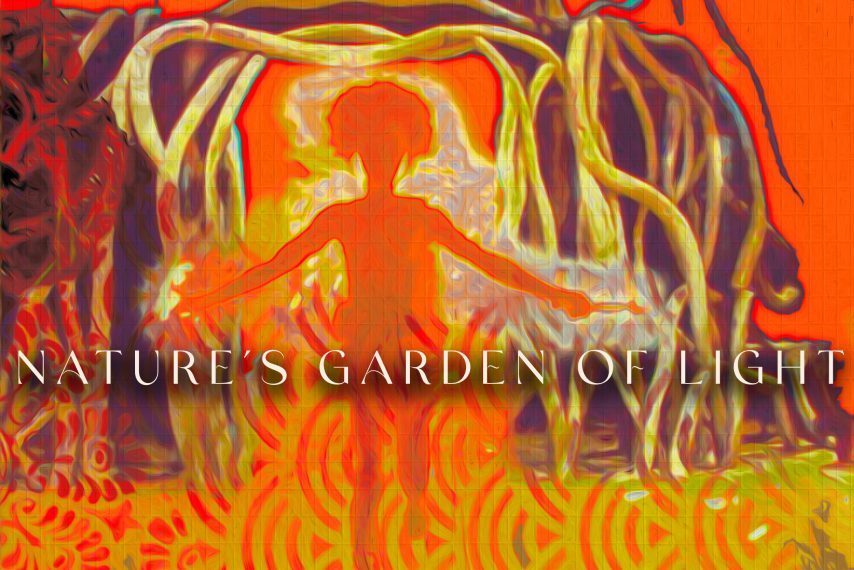 Watch Said's Video on YouTube!