Annual Multi-Kiln Opening Celebration
May 6, 2023 @ 11:00 am - 4:00 pm
Free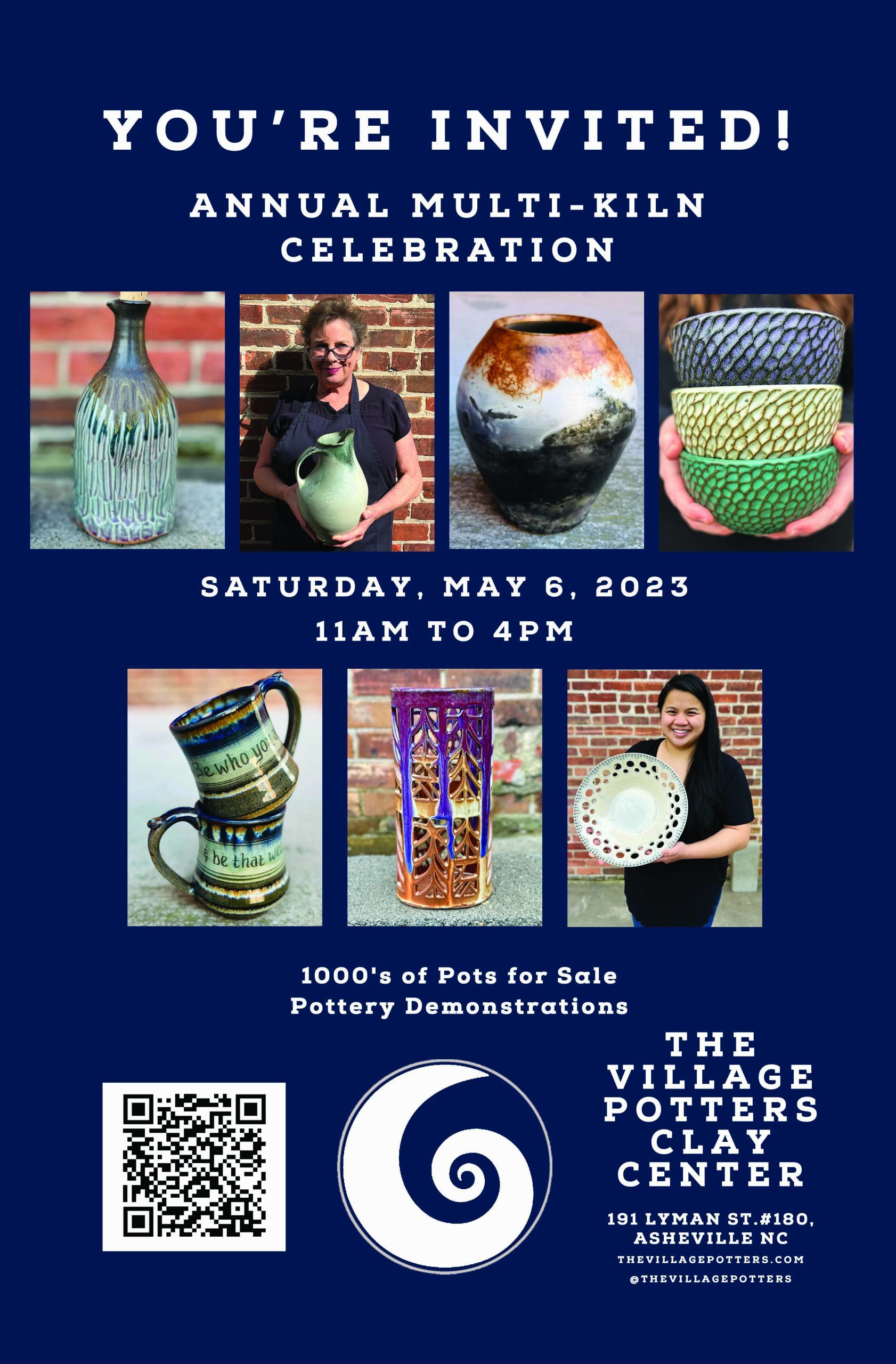 This annual event is a full day (11am – 4pm) of demonstrations, a large variety of pots, an opportunity to get to know us better, and tour our 14,000 sq. foot facility. Our sale features exclusive pots by each of our seven resident potters, from a variety of different kilns, including gas reduction, electric oxidation, Kazegama (wood ash and soda), saggar, and raku kilns. You will be able to purchase work made by our seven resident potters and learn about our creative process.
Demonstrations will include:
Saggar and Horse Hair firings by Judi Harwood
Throwing demonstration and attaching Sectionals by Sarah Wells Rolland
Throwing a Tall Vessel by Julia Mann
Faceting Bottles by Lori Theriault
Slip Application by Caroline Renee Woolard
Throwing a Wide Bowl and Drilling Holes by Katie Meili Messersmith
Sculpting by Ruth Fischer Rutkowsky
This event is free and open to the public, and is taking place in the large parking area behind Riverview Station.
Related Events