Fused Glass Pendant Class
April 7, 2023 @ 3:00 pm - 4:30 pm
$105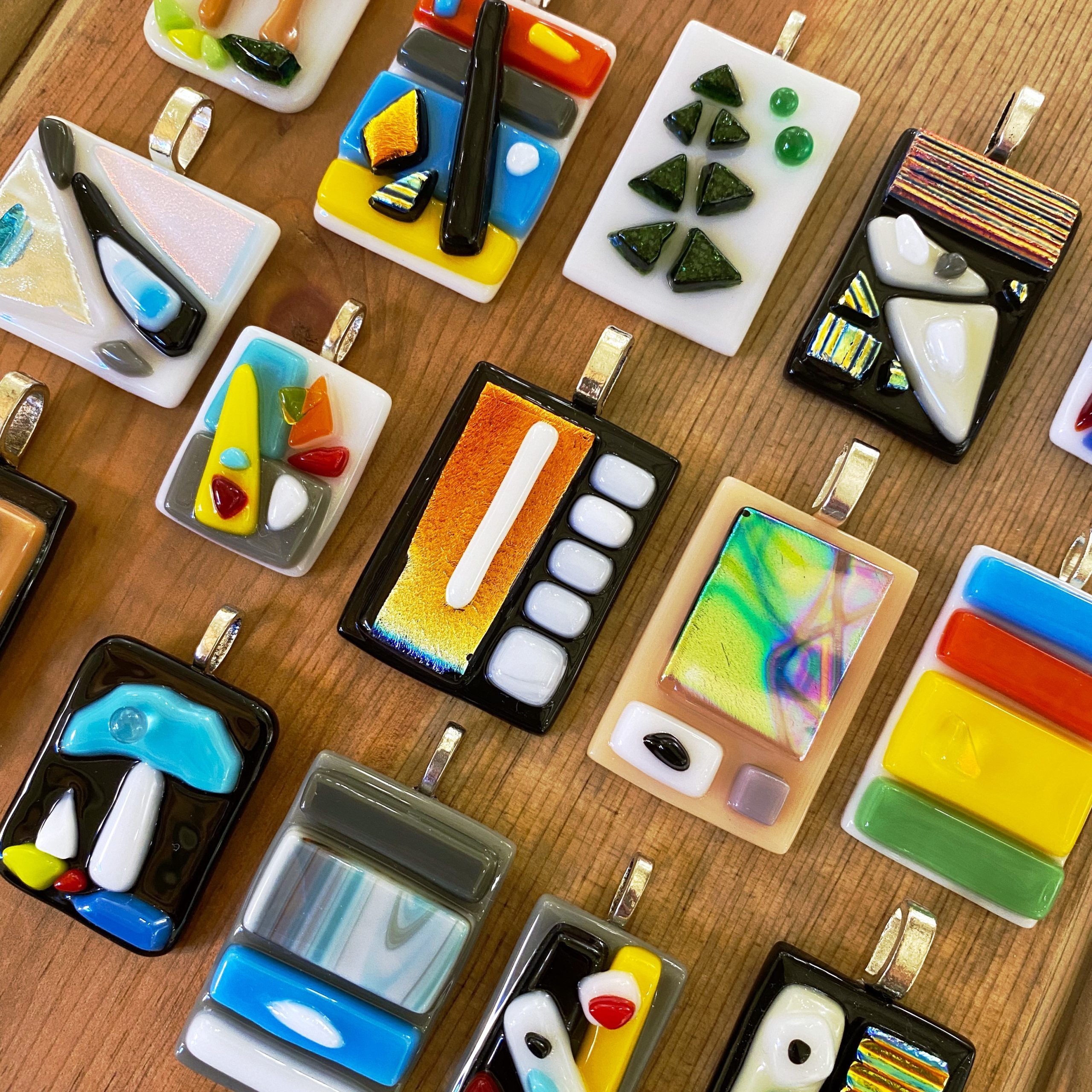 Geared for the detail-oriented creative who wants to make something they can show off. Using basic glass tools, you'll craft a wearable work of art using a variety of colors, shapes and textures. Go bold with color-changing glass and shiny dichroic shimmer. Or design with calm and neutral tones. Or maybe both. Class includes materials for 2 pendants.
Fused glass is a kiln-formed glass process meaning the glass undergoes a lengthy heating process. Because of this, finished class creations may need to be shipped. Shipping costs to most US destinations is also included in the class fee.
Requirements: 2 persons (bring a friend, relative, sweetie or neighbor). Ages 16+. No prior glass experience needed. Minimum of 72 hours advanced notice required for registration.
Booking: Contact the artist at [email protected] Price listed is cost per person. Special pricing for Asheville locals.
Optional Class Variation: Make a magnet or rear-view mirror charm at the same cost.
Special Notes: Additional class dates and times available upon request.
Related Events