PAINTING SUMMER GREENS IN OIL with Linda Krupp
July 15, 2023 @ 1:00 pm - 4:00 pm
$115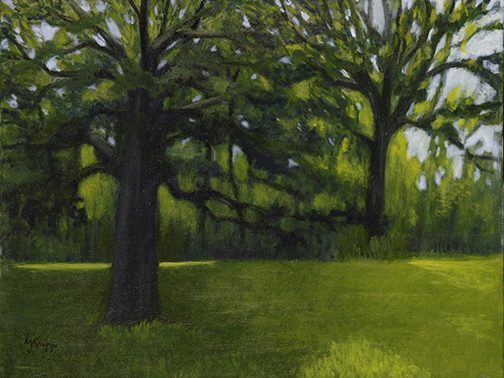 Learning to mix your own greens is quite exciting, and it can be a wonderful and fun experience. Through the process of mixing, you will also develop a deeper understanding of the properties of the colors you are using. In this class, Linda will show you how to:
– Mix beautiful greens from different colors – not just blue and yellow
– Create valuable color charts for future reference
– Determine the use and effect of warm and cool colors
– Recognize the importance of the tinting strength of the paints you mix
– Understand how colors behave when mixed together
By the end of the workshop, you will have created several small studies which will reflect what you learned. Once you create your own sets of greens, you will never view greens straight out of the tube in the same way ever again!
Related Events