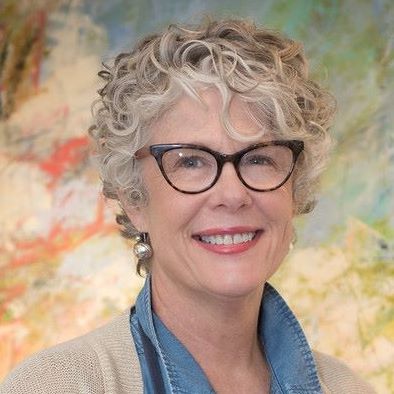 A painting by River Arts District artist Cindy Walton, 'Out of Many Waters', has been selected to be placed in the residence of the new U.S. Ambassador to Kazakhstan.  The painting will be displayed in the public rooms of the residence as part of the Art in Embassies/US Department of State program which has been a vital form of cultural diplomacy since 1963.  Ambassador Moser is a native North Carolinian and is pleased to have Walton, a NC artist, represented in the collection.
A quote from Cindy's artist statement: "My intent is to capture action, energy, emotion or quiet musings of nature. I am looking at a hidden world that can't be seen on the surface."  She certainly brings us deeper into that world with this lovely and intriguing piece.  Congratulations on being selected!
Cindy's River Arts District studio is located in Wedge Studios, at 120 S. Roberts Street, Asheville, NC 28801.  She is available nationally as a teacher, most notably in Asheville, North Carolina, Atlanta, Georgia and at Ghost Ranch in Abiquiu, New Mexico. Her work is in the collections of Mission Hospital, Citi Bank Corporation and other entities as well as private collections in the United States and Europe.
More info & images:
Web site:  http://www.cindywalton.com
Blog:http://www.cindywaltonart.blogspot.com
Facebook: http://www.facebook.com/Cindy-Walton-fine-art