Alcohol Inks In Motion: Abstract Flow & Mark-Making with Kimberly Deene Langlois
October 14, 2023 @ 10:00 am - 2:00 pm
$115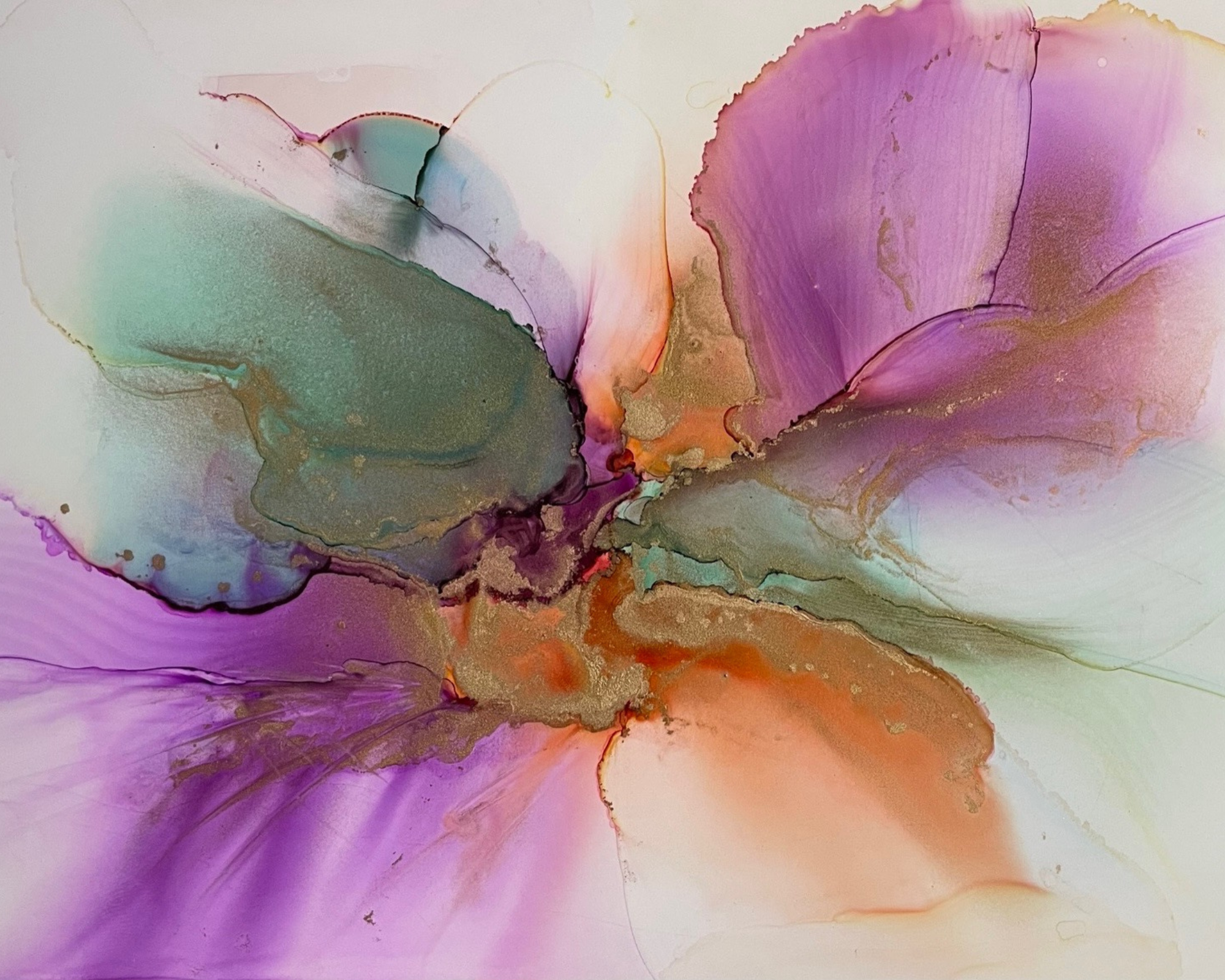 Join us for a fun Saturday morning learning to create with the versatile and very fun medium of alcohol inks.
In this class you will explore various ways that alcohol inks interact with one another as they expand across the page, creating unexpected forms. You'll learn how to work with tools that enhance the flow of the inks across the page, using air and interactions between the inks to create movement.
You'll learn techniques in abstract composition, creating "fades," adding metallics, and layering. We will work on white, black, and transparent surfaces so that you can see how beautifully the inks reveal themselves and perform on the different substrates.
There will be a 15 minute break with a light snack to refresh & recharge.
This class is likely to sell out–early registration is encouraged.
All materials will be provided. No experience is needed.
Come Play!
Related Events