October 13, 2023 @ 5:30 pm - 7:30 pm
Free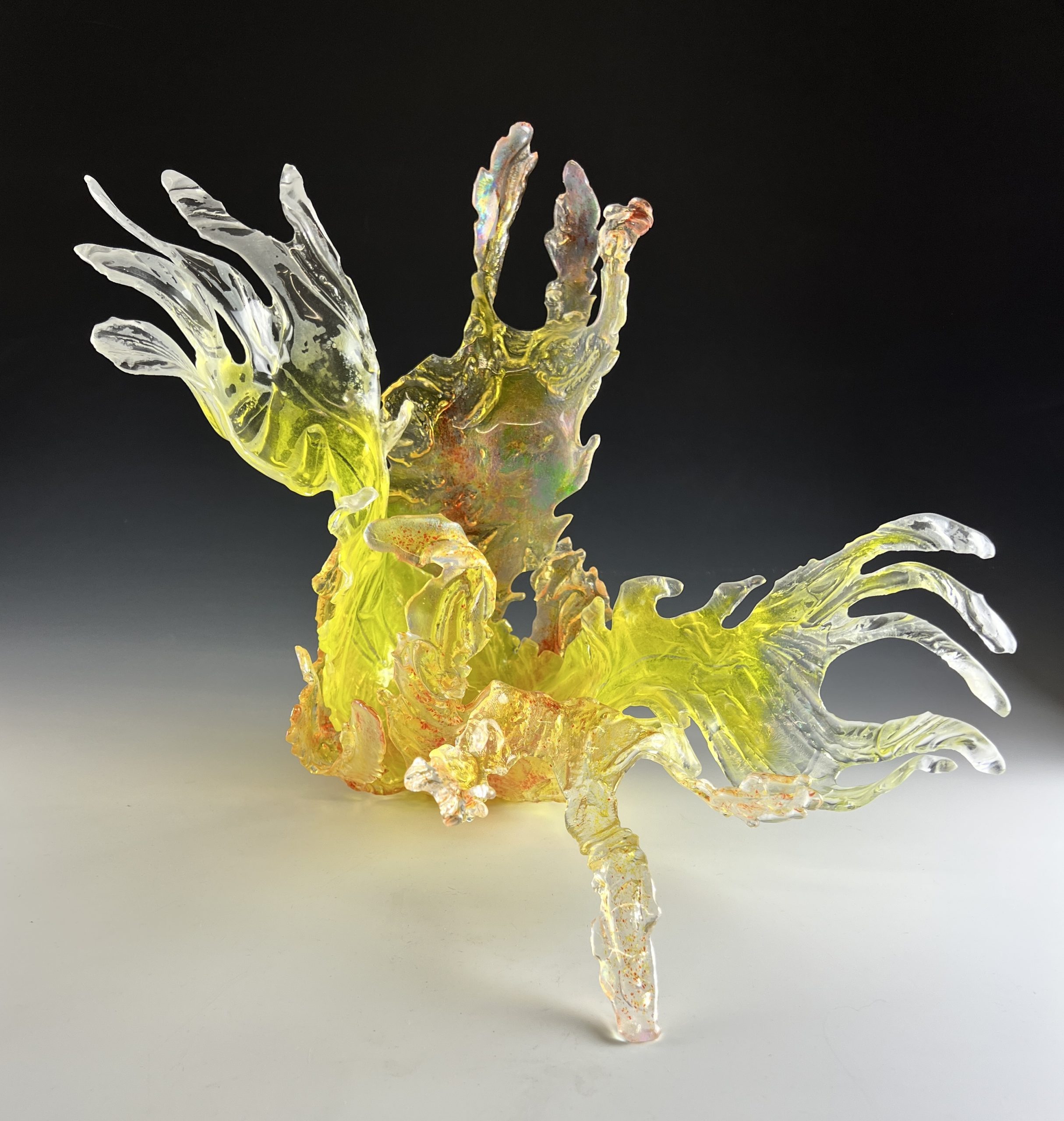 Mark Bettis Gallery announces a new art experience featuring artist Deb Williams, OPENING RECEPTION is on Oct, 13th 2023, at Bettis' River Arts District gallery. This fun and carnivalesque showcase titled "Anomalies", will present new GLASS and MIXED MEDIA work by local glass artist Deb Williams.
"ANOMALIES" exhibition will run from October 13, 2023 through October 21, 2023, at Mark Bettis Gallery, located in the River Arts District at 123 Roberts Street, Asheville, NC. The gallery is hosting a fall and carnival themed reception on Friday October, 13th from 5:30pm-7:30pm. The reception is free and open to the public and guests are encouraged to wear costumes for Halloween and Circus themed festivities.
All artwork will be available for purchase.
Williams' exhibit is the second solo show at the Mark Bettis Gallery. This current show is a slight departure from Williams' all glass artwork into the world of glass and mixed media. The work in "Anomalies" will focus on the weird, quirky and unusual. Both animals and plants will be highlighted. Williams is known for her extraordinary and unusual glasswork and her new pieces will not disappoint!
Williams has been an artist working in glass for nearly 20 years, focusing mainly on cast glass. Her new work features sculpting and metal work in addition to glass.
Related Events