Art on the Page: Book Art by Patti Fertel
December 1, 2021 @ 6:00 pm - 6:00 pm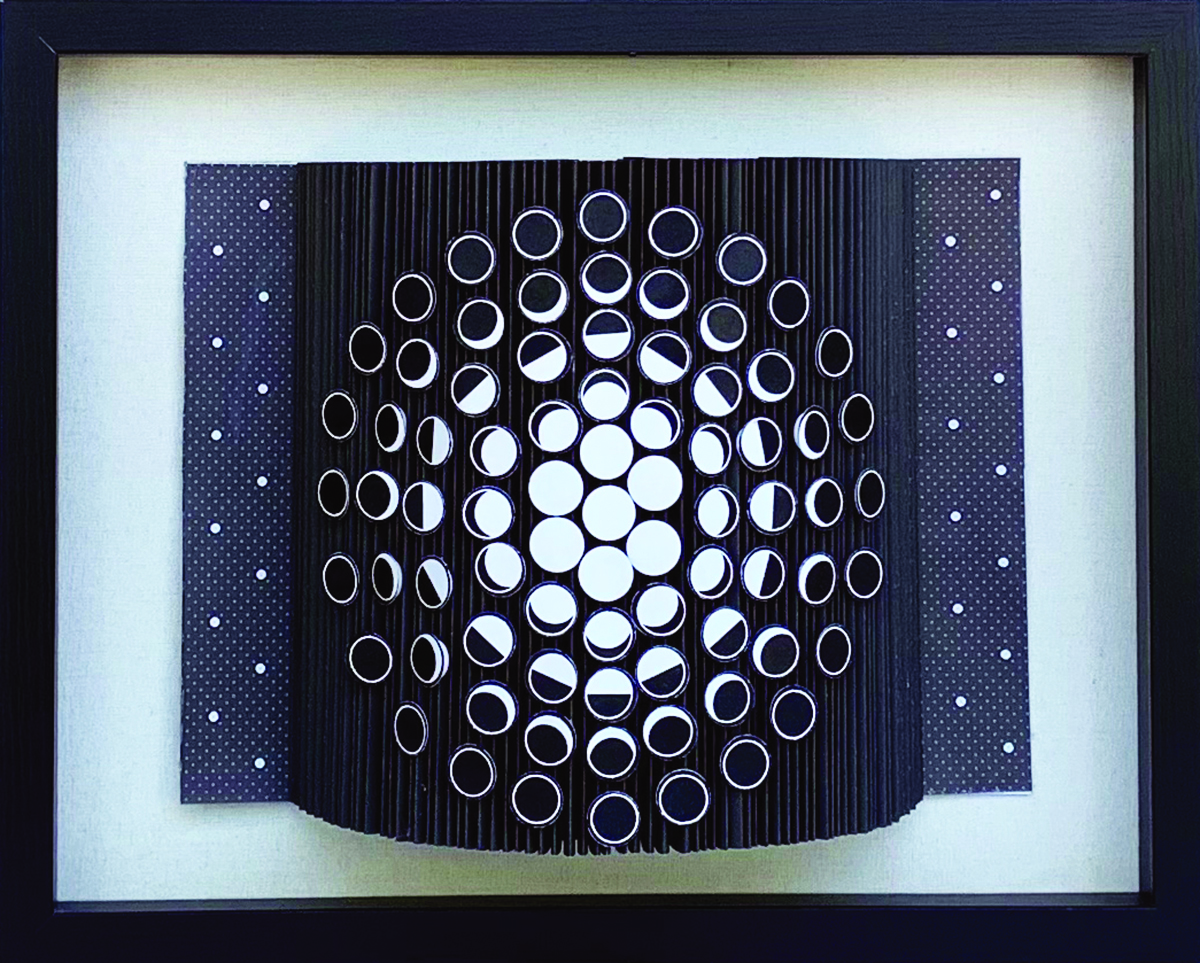 Patti Fertel has made art throughout her life and has previously worked with both clay and paper. After a long career as a therapist, and with a background in art history, she began to focus on using books as a medium about 10 years ago.
The book sculptures and shadowboxes tell stories. The subject of the books inform the narrative of the work. Each piece is like a stage set with the narrative contained within the frame.
ARTIST BIO:
I have been making art my whole life. My earliest collage, created when I was six, was saved by my grandmother and still survives. I have always collected and used recycled materials for my work. Books and paper have become my preferred medium for the last fifteen years. The books I use determine the subject matter of the sculptures I create. I like to think of my work as giving new life to old forms.
Related Events