Autumn Blooms: Visualization & Flower Sculpture
September 24, 2023 @ 8:00 am - 5:00 pm
$55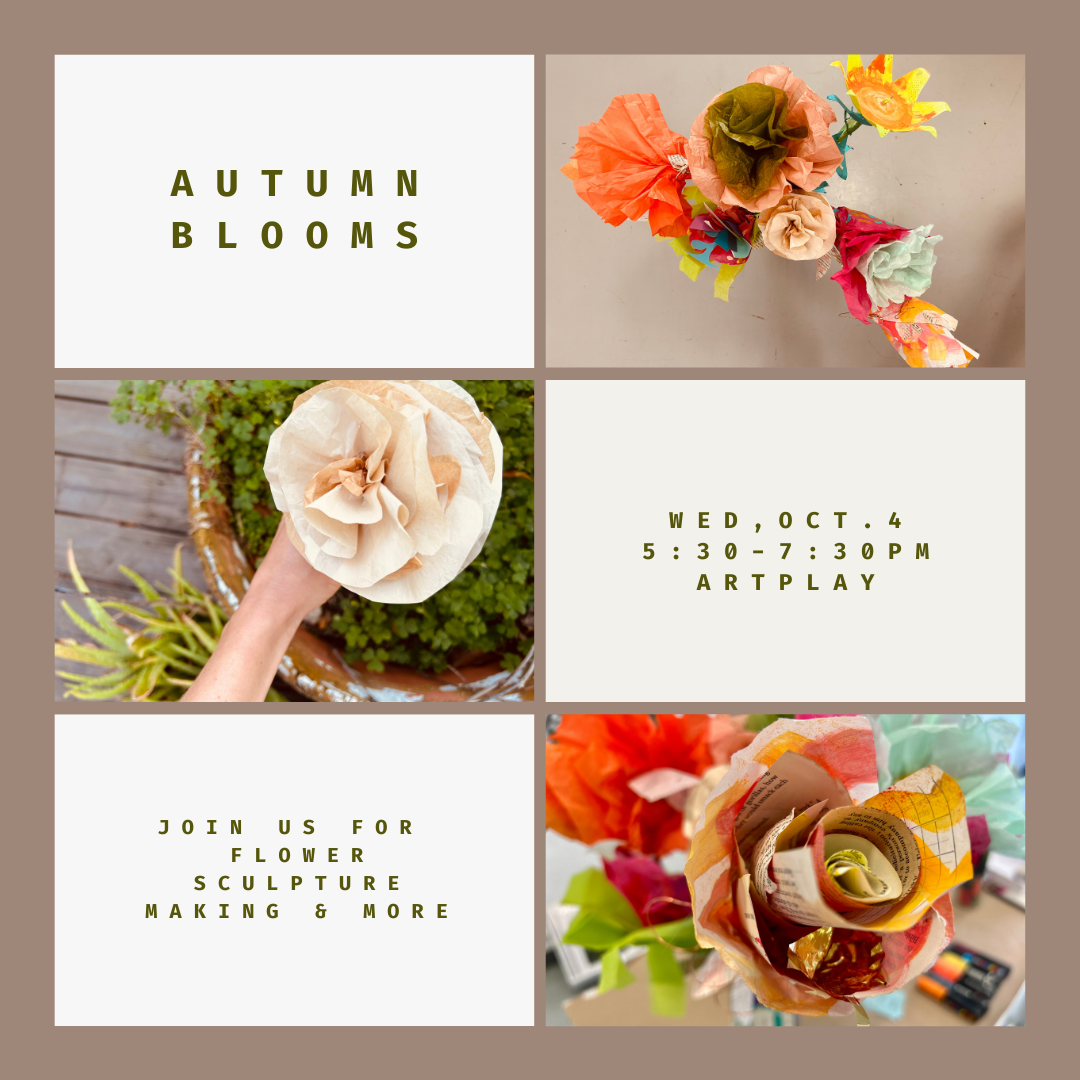 In this special 2-hour class, Lauren Kennedy & Christine Abassary invite you to enter a beautiful creative space whereby you begin to visualize the unfolding of the next steps of your dream journey… your Autumn blooms.  With old and new materials we will create flower sculptures with tissue paper, curated collage papers, paints, recycled book pages, floral wire, and so forth.  The evening will also include centering and visualization exercises to guide you gently into that space of inspiration whereby you can truly create from the heart and imbue your blooms with intention.
Through music, connection with others and a celebration of Autumn, we hope to inspire! What are you releasing this season to create fertile space for new seeds to germinate within? What dreams are ready to unfold?
Note: a portion of the proceeds for this class will be given to Moroccans devastated by the recent earthquake.  You are also welcome to make additional donations, if you feel inspired to do so.
Related Events