Break Out Voice: A live online workshop with Eric Scott, 4 weeks, starts May 27, 7pm EDT
May 27, 2020 @ 7:00 pm - 9:00 pm
$15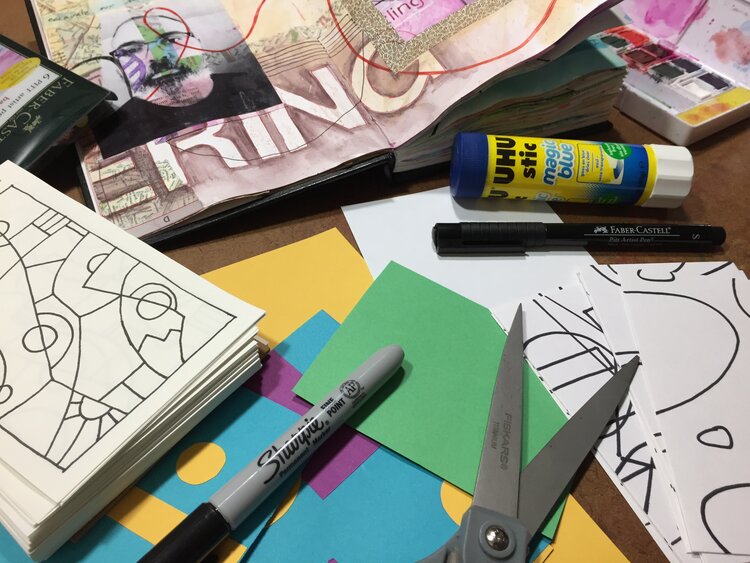 Break Out Voice: A Live Online Workshop, Wed, May 27 – June 17, 7pm EDT with Eric Scott
from 25.00
Wednesdays, May 27-June17, 7pm – 9pm EDT, 4 classes, Online through Zoom
Maybe you're like me, and you're feeling a bit stagnant creatively and stuck in a rut. Perhaps you sit down at the easel, the journal, or the blank paper and feel like you have no new ideas and no new ways of working. Or perhaps you're just looking for new challenges and new directions. Join me as we break out of our creative ruts and discover our artistic voices.
This four-week online workshop is designed to challenge us in a variety of ways as we explore different media and ideas. We'll meet live on Zoom and focus on different strategies and challenges to push us in new discoveries.
This is a pay-what-you-can workshop, so please select what you would like to pay below. Once you pay you will be emailed an invitation for the Zoom classes, typically within 24 hrs of purchase. This will be a separate email from the order confirmation that you will receive immediately after purchase.
Related Events