"Without Limitations," a Solo Exhibition by Cindy Walton
June 18, 2022 @ 5:00 pm - 7:00 pm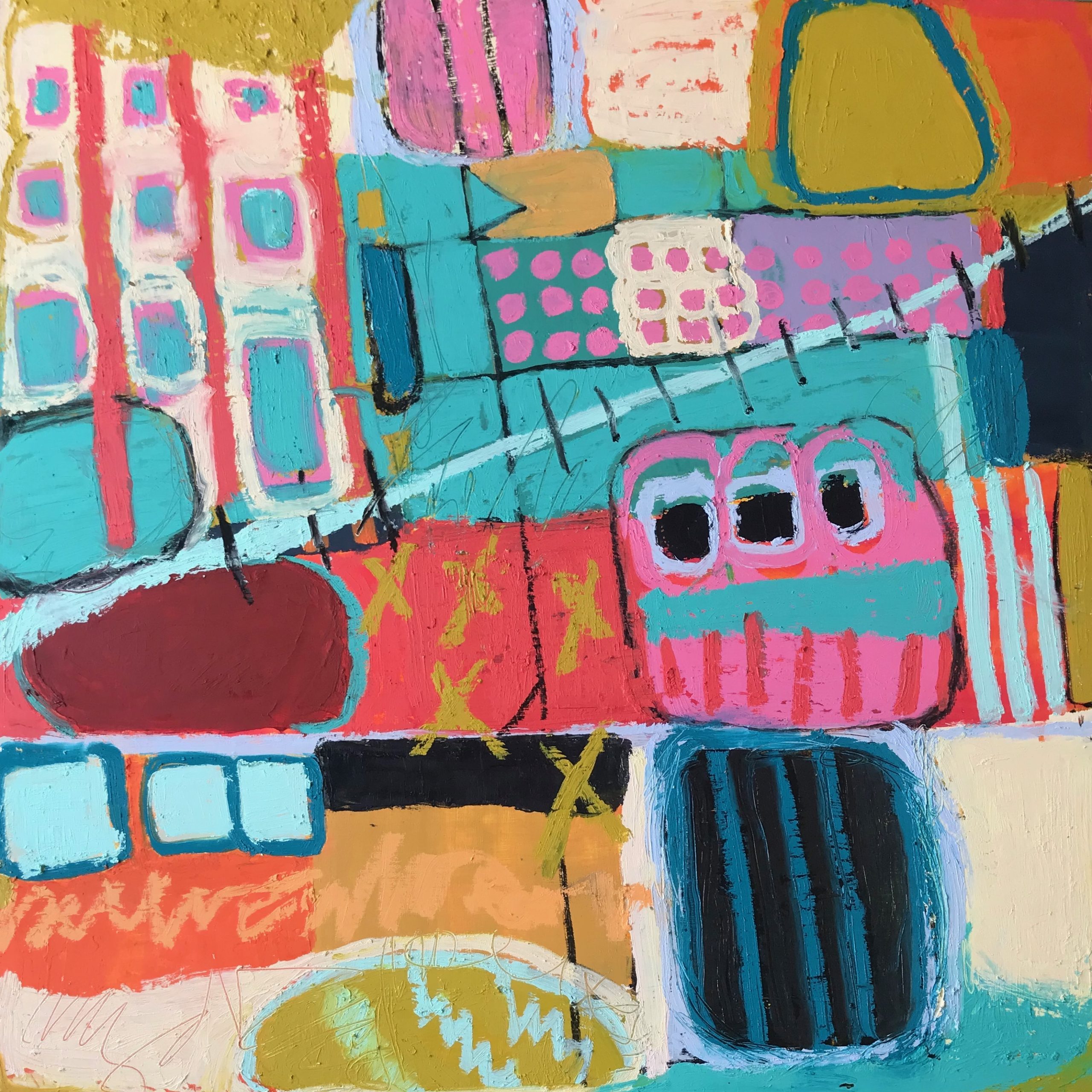 Opening Reception June 18th, 5-7 pm
Refreshment, great art and conversation!
Exhibition dates: June 17–July 17, 2022
A selection of work created during and following a time of limitation
When the COVID-19 lockdown period arrived in March of 2020, I found myself at home "limited" by place and workspace, however, without the limitation of a certain amount of time to create. Having been a painter most of my adult life, I found myself wanting to explore different ways of expressing myself beyond the abstractions of recent years such as The Water Series. I began constructing assemblages of torn paintings on paper, repurposed by weaving, sewing, and gluing to create new painting surfaces.  As the limitations the of time period developed, so did the three-dimensional works and the exploration of new ways of painting.  The combination of oil paint, wax, spray paint, and pigment sticks are present in this collection of works. Once limits were lifted and I moved to a much larger studio space, the paintings on canvas were beginning to change also, the work was getting larger and bolder.  Recently, an important group of paintings, Steps, has emerged which are whimsical, bold, and have an architectural aspect which echoes both the constructs and the abstraction.  As the period of limitations has receded, I am excited to showcase this new body of work and continue to push myself forward with the exploration of new methods of feeding the soul through painting.
About the Artist
Cindy Walton, originally of St. Petersburg, Florida, is a long-time resident of Asheville, North Carolina. Being a committed artist from her childhood, she proceeded to earn a BA in Studio Art from Salem College and a BFA in Painting from the University of North Carolina at Asheville. At its roots, Walton's work is spontaneous. She emphasizes nature, shape, form, and color, but this is all achieved by first applying paint randomly to the surface and embarking on a journey through the process of painting. Her process is an emotional reaction to the paint and environment, which in the end creates a piece of the artist's inner-self that ignites a mutual connection within the viewer. Walton is an active teacher of her craft and has received multiple fellowships around the country to continue to develop as an artist. Her work has been exhibited internationally and has also become part of major corporate and private collections.
Related Events