Collage Alchemy with Natural Dyes w/ local artists Liberty Hanson Wild & Kristen Edge
July 29, 2023 @ 10:00 am - 2:00 pm
$125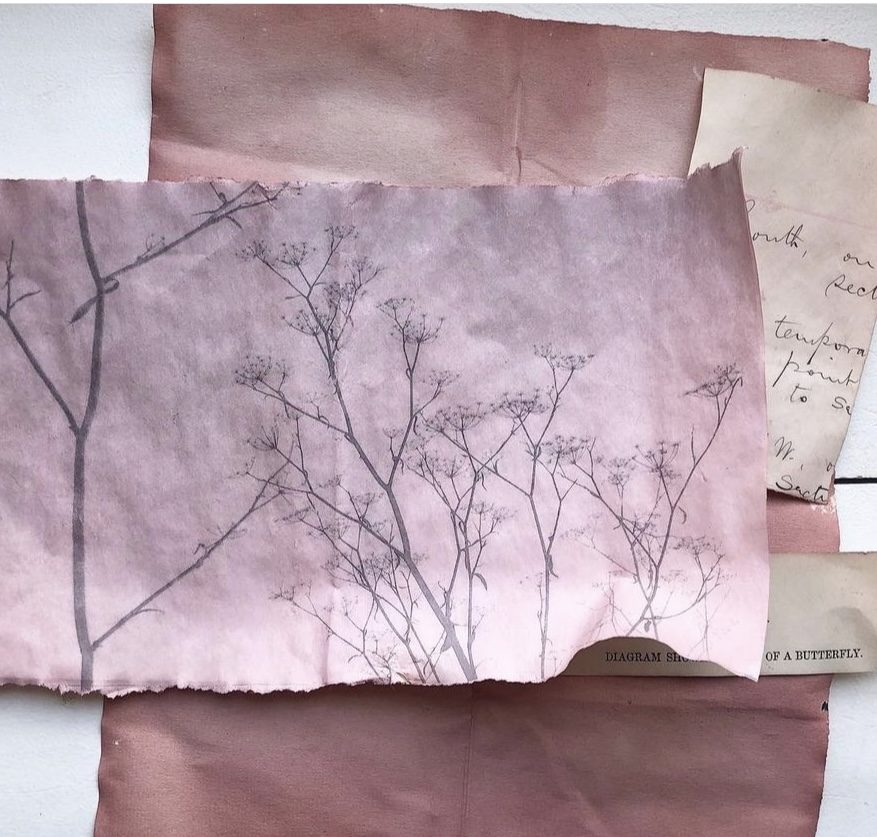 Explore the magical world of natural dyes with us! With natural dyes, we will breathe new life into everyday papers, such as natural fiber papers, printable silk, vintage book pages, and printer copies. You will find endless opportunities to incorporate these one-of-a-kind papers into your mixed media collages and collage journals!
During the class, you will learn the art of dye-making using readily available elements like avocado pits, cabbage, red onion skin, yellow onion skin, black tea, and rusted objects. You will be amazed at the colors, tones, and marks that emerge as the papers absorb the natural dyes.
We will also teach you the fundamentals of mixed media collage and why, for many artists, it is an entry into a constant flow of creativity and inspiration. We will focus on letting go of rules and expectations and allowing your intuition to guide you as you have fun exploring mark-making and creating your own one-of-a-kind compositions. You will have the opportunity to create three 10 x 10 original collages & 3 mini-collage gift tags using a selection of beautiful, pre-dyed papers, pre-dyed ribbons and an array of mixed media supplies.
By the end of the class, you will take home printed directions on how to create natural dyes at home, your collages + gift tags, and a unique collection of naturally dyed papers. These papers will provide endless inspiration, ready to be incorporated into your next art project at ArtPlay Studio or your home studio!
Embrace the joy of artistic exploration, and play with us in this transformative experience!
Related Events