Collage using Gel Prints on Wood Panel
December 1, 2023 @ 5:00 pm - 8:00 pm
$110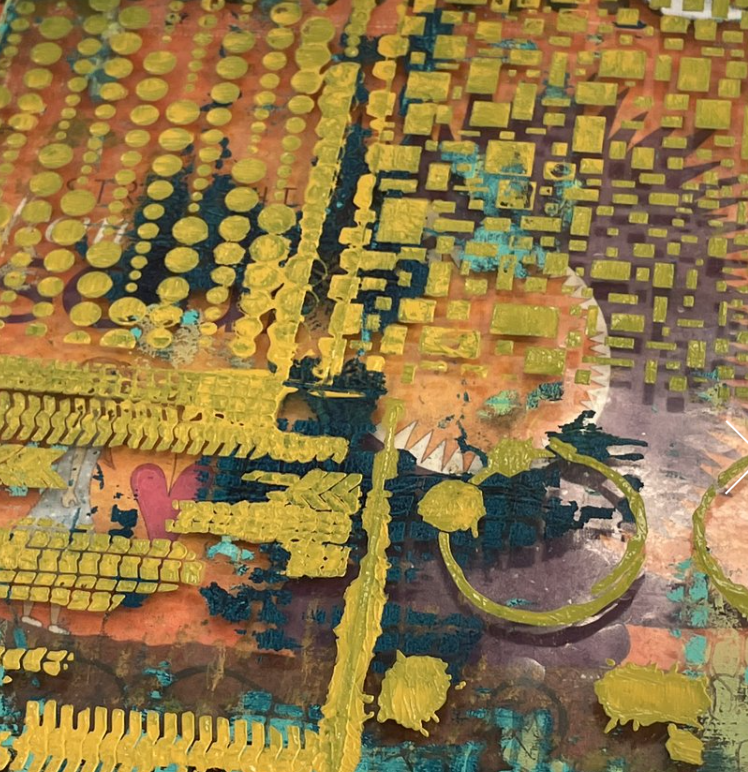 Imagine a stack of playful & colorful gelli printed papers, waiting to be transformed into something new!
Many of the images you see here are gel prints from our latest gelli-printing class, "Gelli Jam With RADA Artist, Michelle Hamilton" to give you a visual of what gel-printed papers look like. These papers will be the main ingredient you'll be using as you create your collages.
Michelle uses her own gelli prints all the time to experiment with possibilities for creating. If you look closely, you can see gelli printed papers in most of her whimsical and funky mixed media pieces on wood panels.
All materials included. No experience is needed! Come Play!
Related Events