Creating a Collage Journal: Open Studio
March 25, 2023 @ 3:00 pm - 5:00 pm
$45.00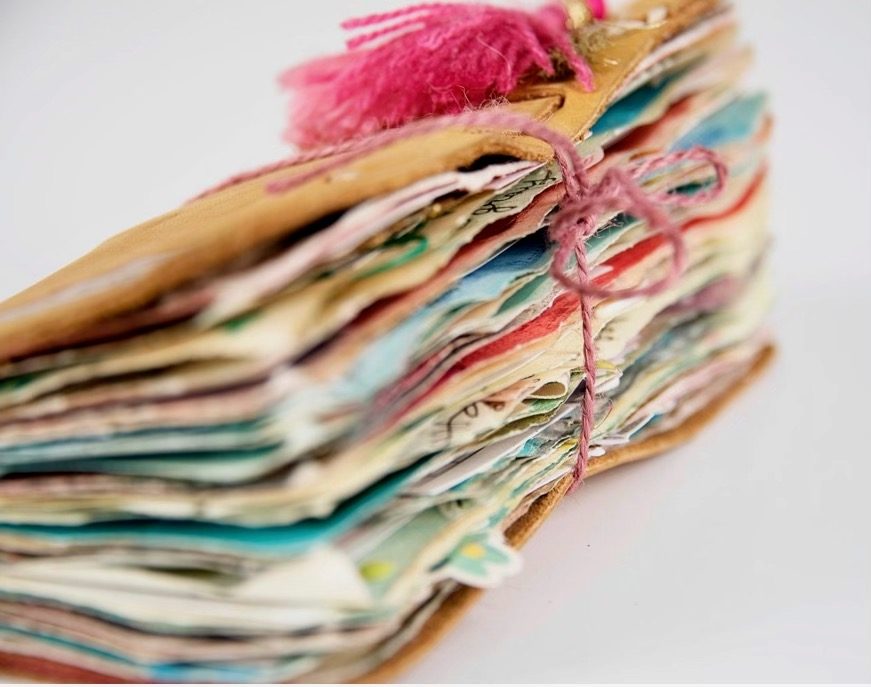 Come join us to begin working on your very own collage journal, in which you can build a collection of inspiring designs, patterns, quotes, colors, textures and more! We will have materials available for your to assemble your own booklet cover, and pages within to begin building up your collection. During open studio we always give you a few demos and examples of what others have created, to fuel your imagination and get you going!
One of the many awesome thing about collage is that there is no right or wrong way to design your pieces. Not to mention that you are starting out with a collection of materials from our Collage Bar that you love!
This open studio will be offered once per month beginning in February. Come play!
Related Events