December 12, 2020 @ 10:00 am - 8:00 pm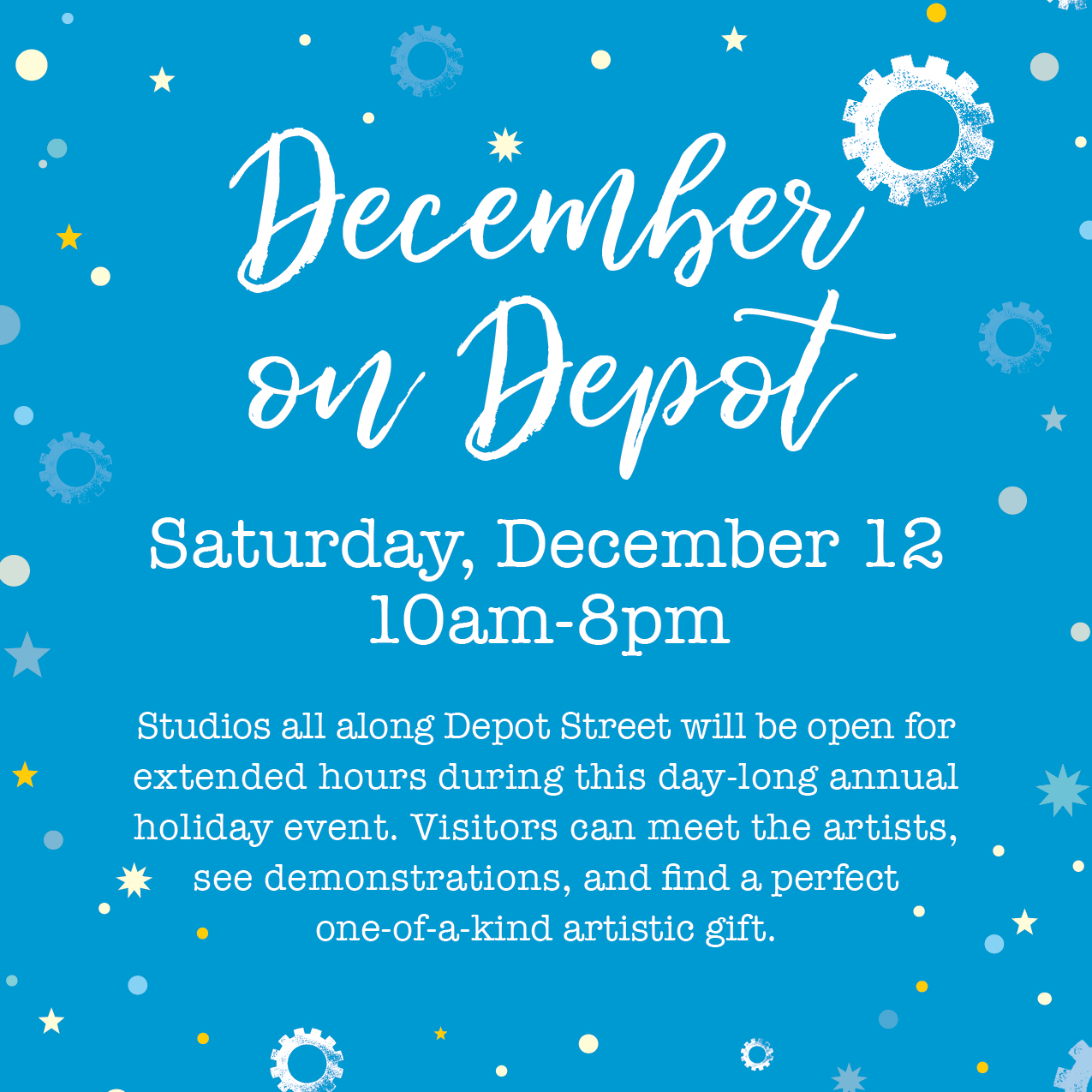 Studios all along Depot Street will be open for extended evening hours during this day-long annual holiday event. Visitors can meet the artists, see demonstrations, sample holiday snacks and beverages and find a perfect one-of-a-kind artistic gift. Participating studios include: Trackside Studios, Pink Dog Creative, Northlight Studios and 362 Depot Studios.
Pink Dog Creative
344 Depot Street
10:00 AM – 8:00 PM
Studio A – Suite 100 – Pysanky Demonstrations
Pysanky ornament demonstrations 10am-8pm.
https://www.ashevillestudioa.com/
Noel Yovovich Art – Jewelry, Suite 101
11:00 AM – 4:00 PM
Effective immediately, my studio will be open, at a minimum, 11-4 Thursday-Sunday,
other times by appointment or by luck. You can see my work any time on my website:
NoelYovovich.com, as well as through the RADA website and the SHCG Virtual Fair! I
will be demonstrating titanium coloration every couple of hours or any time by request.
NoelYovovich.com
Trackside Studios
375 Depot Street
Artists of Trackside Studios
11:00 AM – 6:00 PM
Demonstrations, holiday and gift ideas, sips and snacks
Join us for holiday cheer, art for your home or to give as gifts, and artist demonstrations.
Trackside Studios has 30 artists in many media – painting, sculpture, photography, glass,
wood, jewelry and assemblage.
http://tracksidestudios375.com/
NorthLight Studios and 362 Depot Studios are participating as well.
Hours will vary among studios.
Related Events