Drawing Prep for Painters
December 17, 2022 @ 10:00 am - 1:00 pm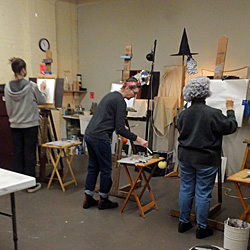 Foundational class in drawing with charcoal, graphite. Learn basics of value, texture, pattern and perspective before moving on to painting. Weekly classes, flexible schedule, 3 hours.
Limited class size, social distancing, masks required.
Students preparing portfolios for art school welcome.
Weekend and evening class times to be arranged to fit your schedule.
$40. per class.
Visit my website: johnmackah.com
Contact me: [email protected]
Related Events