Dreamscapes: Exhibition by Beyond Prison Artist Alliance
November 1, 2021 @ 8:00 am - 5:00 pm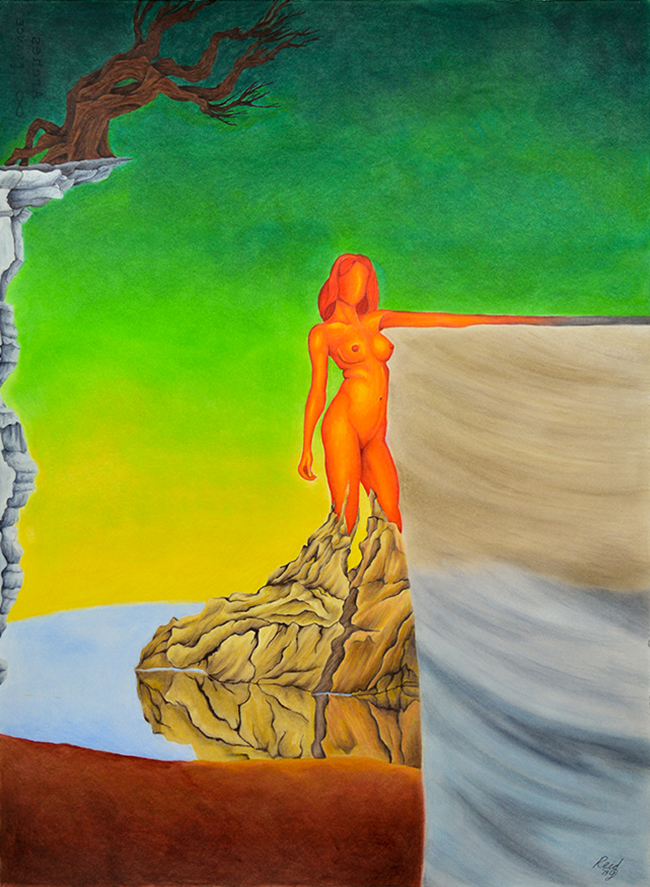 The artists of Beyond Prison Artist Alliance approach the theme Dreamscapes from a wide angle: somewhere between dream and reality, escape and landscape. The work in this exhibition expresses the unique perspectives and styles of the ten contributing artists. Some artists communicate Dreamscapes through the lens of personal family narratives, others visualize historical events, mythology, or surrealist tenets. The work in this exhibition represents dreams as dichotomy—diving deeper into reality for some, for others, escaping farther from it. Each piece expresses a unique perspective and style, while communicating as a whole within unified themes of connection, purpose, and movement. The show highlights technical approaches in graphite, colored pencil, painted acrylic, and mixed media paper sculpture. Dreamscapes is an opportunity for these ten artists to flex their wings, and share their vision and perspective with us all.
Program Name: Beyond Prison Artist Alliance
Artist names: Ted Brason, Matthew Caldwell, Corey Higgins, William Hopkins, Eric Hughes Sr., Edward Hyleman, William Inscoe, David Jones, Matthew Otter, Robert G. Reid, Edwin Riegger, Juan Santiago, Michael Sheets, and Leon Ward.
Program description:
The Avery Mitchell Correctional Institution (AMCI) is a medium security prison in Spruce Pine, NC, about a fifteen minute drive from the Penland School of Craft. The Beyond Prison Artist Alliance began in December 2017 out of a series of conversations between AMCI Case Manager Angela Lamm and Penland Community Collaborations Manager Stacey Lane, who were trying to address requests for drawing instruction coming from those incarcerated at AMCI. Beyond Prison began as a ten-week pilot drawing course taught by Daniel Beck, Rachel Meginnes, and Sarah Rose Lejeune. It has evolved as a continuing program of visiting artists, discussion, and technical and conceptual workshops. This program's purpose has become building artistic community—finding and supporting connection and commonality across both sides of the gatehouse. This mission includes the pursuit of exhibition opportunities to share these artists' vision beyond the prison walls. The incarcerated participants in this program are active and highly skilled artists, many of whom hold long sentences. More than anything, the artists at AMCI would like you to know that they have talent, heart, and soul and do not want to be forgotten. Beyond Prison aims to be a human and empowering force, one that challenges all of its participants, incarcerated and free, to imagine art as an essential tool for building a more just future.
The Beyond Prison Artist Alliance would not be possible without the tireless work of AMCI Volunteer Coordinator Angela Lamm and Penland's Community Collaborations Manager Stacey Lane, the grant writing efforts of Nancy Lowe, and the support of Penland School of Craft. This project was made possible in part by support from the William R. Kenan, Jr. Charitable Trust.
Artwork pictured here:
Robert G. Reid, The Twilight of Inner Stillness, colored pencil on paper
Related Events