Enkaustikos….in Texture and 3D
July 9, 2023 @ 12:00 pm - 4:00 pm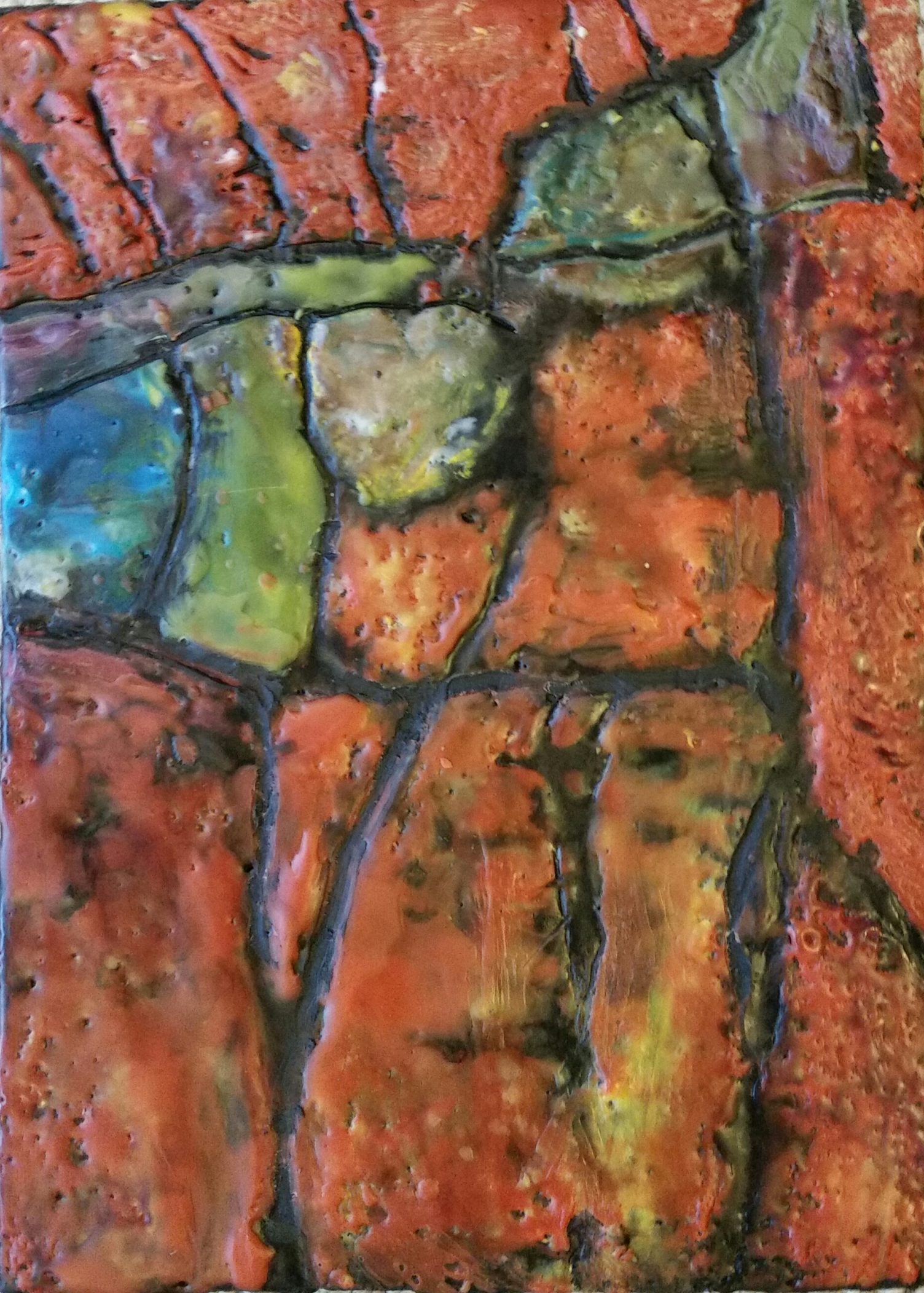 Encaustic painting is a totally unique way of communicating and creating art.
Bee's wax, tree sap, and pigment is heated to about 200 degrees, painted onto an art board, and then carved into and heated to manipulate color and shape.
"Most artists use the wax to create translucency and depth," says Dee Santorini, encaustic artist. "I like to use the encaustic to create texture and add a 3D quality to my art. I love to carve into the piece, and create shape and movement. I love to throw heat at the art and move color around and blend.
Santorini will be doing demonstrations of her style of Encaustic painting on July 1st, 8th, and 22nd, from noon to 4:00. She would love to have you stop in and say hi. Her work will be shown daily at 310 Art, which is in the northeast corner of Riverview Station at 191 Lyman Street in the River Arts District.
Related Events